FIA race director Michael Masi has pledged to let the drivers go racing when the season finally gets underway in July, and hopes that officials and stewards won't intervene unless absolutely necessary.
It follows suggestions from some parts of the F1 paddock that drivers could be 'rusty' following an unprecedented seven month lay-off from competition due to the outbreak of the coronavirus outbreak.
Lewis Hamilton, George Russell and Christian Horner are among those expecting to see a lot of racing incidents due to dulled reflexes after such a long time away from the race track.
Errors, accidents, collisions, shunts and off-roading could end up incurring a high number of penalties from race control. But Masi says he wants to keep this to a minimum and not allow sanctions to spoil the on-track action.
"I don't think any of them have ever been out of a car or kart or anything else for this long ever," Masi told Sky Sports F1's vodcast this week.
"But in Austria I think it will be more of a continuation of where we were with the 'let them race' principles towards the end of last year," he insisted. "I can't see anything changing dramatically.
"At the end of the day, we have 20 of the best drivers in the world. They're in Formula 1 for a reason. While they may not have been in a car of recent times, I don't think that's going to have a great deal of impact in their capabilities."
With confidence rising all the time that F1 will be back at the start of July with a doubleheader at the Red Bull Ring in Spielberg, Austria, followed by a one-off race at the Hungaroring later in the month, Masi shared the sense of growing optimism.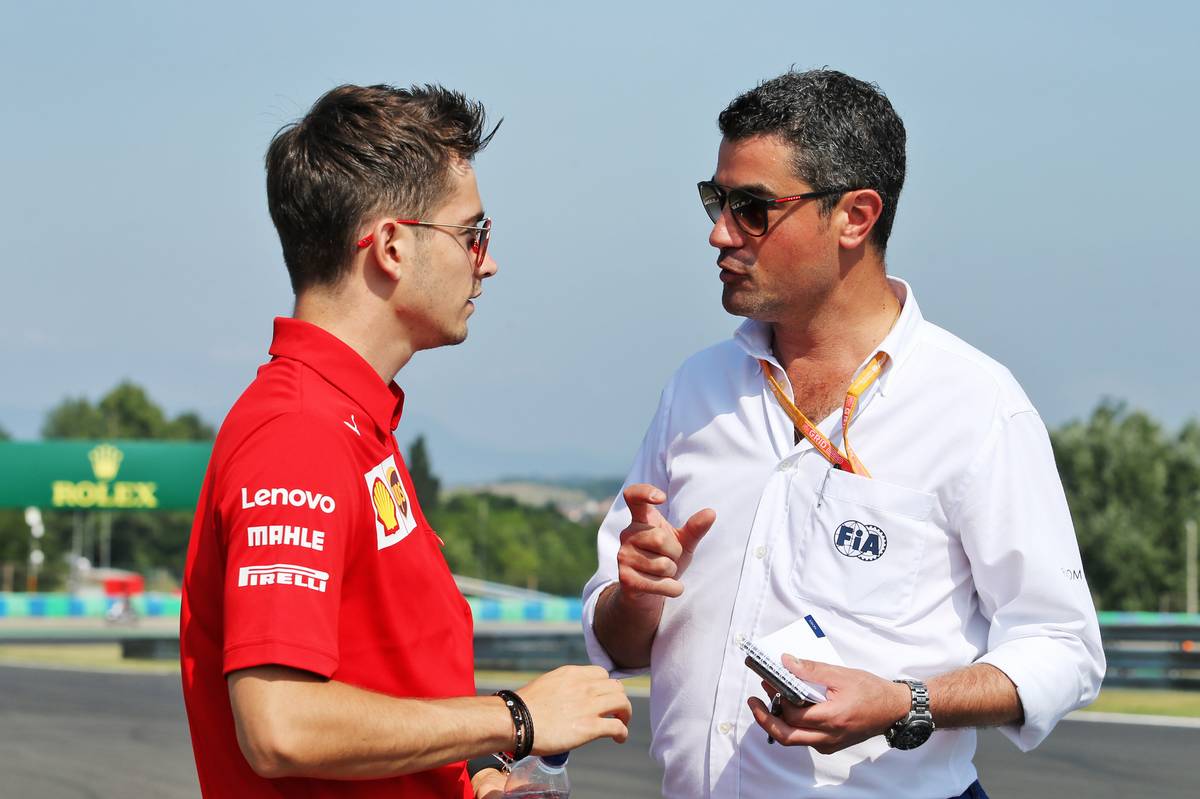 "I'm as excited as everyone else for the first free practice session in Austria and to get motorsport back underway," he said.
Masi - who took over as race director after the sudden passing of Charlie Whiting at the start of 2019 - also spoke about why the proposal to run some circuits 'backwards' was never remotely feasible as far as he was concerned.
"I did have to have a giggle when I saw some comments about some circuits running backwards," he said.
"While it would be nice to have circuits that run both ways in some areas, it's a much more challenging task and would involve literally changing walls of places.
"All of the circuits, and the safety infrastructure is designed - be it the walls, flag posts - around the cars running in a certain direction.
"Even when it comes to the openings when a car breaks down, if you're running the opposite direction you're effectively running into a blunt wall," he explained. "The amount of work would be astronomical to make it happen, let's put it that way."
Gallery: The beautiful wives and girlfriends of F1 drivers
Keep up to date with all the F1 news via Facebook and Twitter