Lewis Hamilton says that Formula 1's radio-controlled podium ceremony robots are really "weird" and "over the top".
In a paddock governed by COVID-19 hygiene measures and social distancing, F1 dispensed in Austria last weekend with its usual VIP trophy-giving ritual on the podium and replaced it with remote controlled stands that carry the trophies to the top-three finishers.
Hamilton said the gimmick onlyt add to the lifeless atmosphere that dominates race weekends held behind closed gates.
"I thought it was weird," said last Sunday's Styrian Grand Prix winner. "It definitely seemed weird.
"I'd have preferred them just to throw it to me or something. In all honesty, it's a really, really weird time.
"Whilst you're in the work zone, everything seems normal, and when you're driving and you're racing, at this particular track, there's quite a big distance between the grandstands, the fans, so it's not as easy to see them, particularly on the infield section. On the pit straight you can.
"It really, really hit me, when I came out at the end there, when you get out of the car, and no atmosphere.
"You miss the fans. It just shows how the fans make a big difference. I really, really missed it for that moment.
"That's usually something you share with those that follow you, and those that don't follow you, and we don't have that today."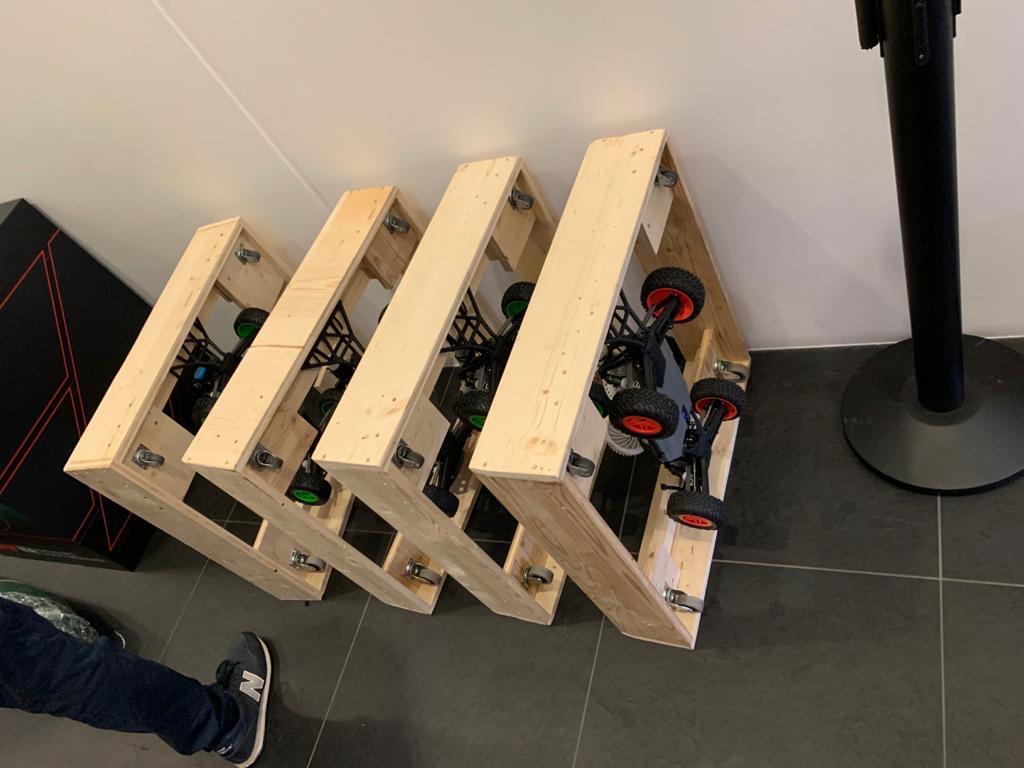 Given the stringent measures that are enforced in the paddock to mitigate any risk of COVID-19 contagion or propagation, Hamilton viewed the revised podium protocol a bit "over the top".
"The boxes arriving with the trophy, it just feels odd," he said.
"Definitely a bit OTT (over the top) in my view, since everyone here has been tested, and wears gloves and all that kind of stuff."
Gallery: The beautiful wives and girlfriends of F1 drivers
Keep up to date with all the F1 news via Facebook and Twitter