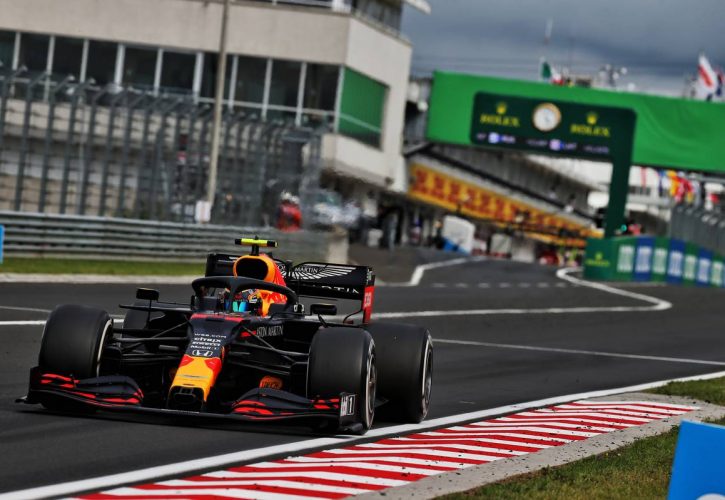 Red Bull's Alex Albon will keep his hard-fought fifth place finish in the Hungarian Grand Prix as the team was found not to have attempted to dry its drivers' starting slot.
Drivers lined up on a wet grid before the start of Sunday's race, and FIA technical delegate Jo Bauer was seen ordering Albon's Red Bull crew to stop drying the car's grid box, a practice strictly forbidden by Article 22.3 of F1's sporting rules.
"The Aston Martin Red Bull Racing team artificially dried the grid box of car number 23 [Albon] by using the engine cooling air of their leaf blowers when using these to cool the car engine," stated Bauer's note.
"As this is in contradiction to the Race Directors Notes, document 35, published on 19th July 2020 at 13:56hrs, I am referring this matter to the stewards for their consideration."
However, after hearing the Red Bull team representative and investigating the matter, the stewards concluded that there had not been an attempt by the team to dry Albon's grid box.
"The stewards reviewed video evidence and came to the conclusion that the competitor did not attempt to alter the grip of the track surface," stated an FIA bulletin.
Gallery: The beautiful wives and girlfriends of F1 drivers
Keep up to date with all the F1 news via Facebook and Twitter