Racing Point CEO and team principal Otmar Szafnauer had hinted that the squad might decide hold on to Sergio Perez in their 2021 driver line-up after all, even if they are successful in signing Sebastian Vettel.
Rumours have been buzzing around the paddock for several weeks that Vettel is in talks to join the team - which will be rebranded Aston Martin at the end of the year - after being dropped by Ferrari.
However the situation is complicated by Racing Point already having two drivers in place up for next year, with Perez originally expected to continue alongside Lance Stroll.
Stroll's father Lawrence led the consortium that bought the Force India team from administration in 2018 and relaunched it as Racing Point. Perez was a key player during that period, and even instigated the winding-up order that placed them into administration.
The Mexican driver signalled his long-term commitment to the resurrected Racing Point team by signing a long-term contract extension through to 2022.
While it might appear that Stroll's family connections give him considerable job security, the latest comments from Szafnauer hint that the team could still opt to retain Perez instead.
"I think the fact that he has got a signed contract will be a key factor that means we keep him," Szafnauer told Motorsport.com this week.
"Sergio has been loyal to us. He's been here for a long time. He's a great racer, works well with the team and he works well with Lance and he helps Lance, so I'm sure all those factors do matter."
The team has been putting in some strong performances in 2020 after a radical shift in its car design strategy which has resulted in the RP20, dubbed the 'Pink Mercedes' due to its similarity to last year's title-winning chassis.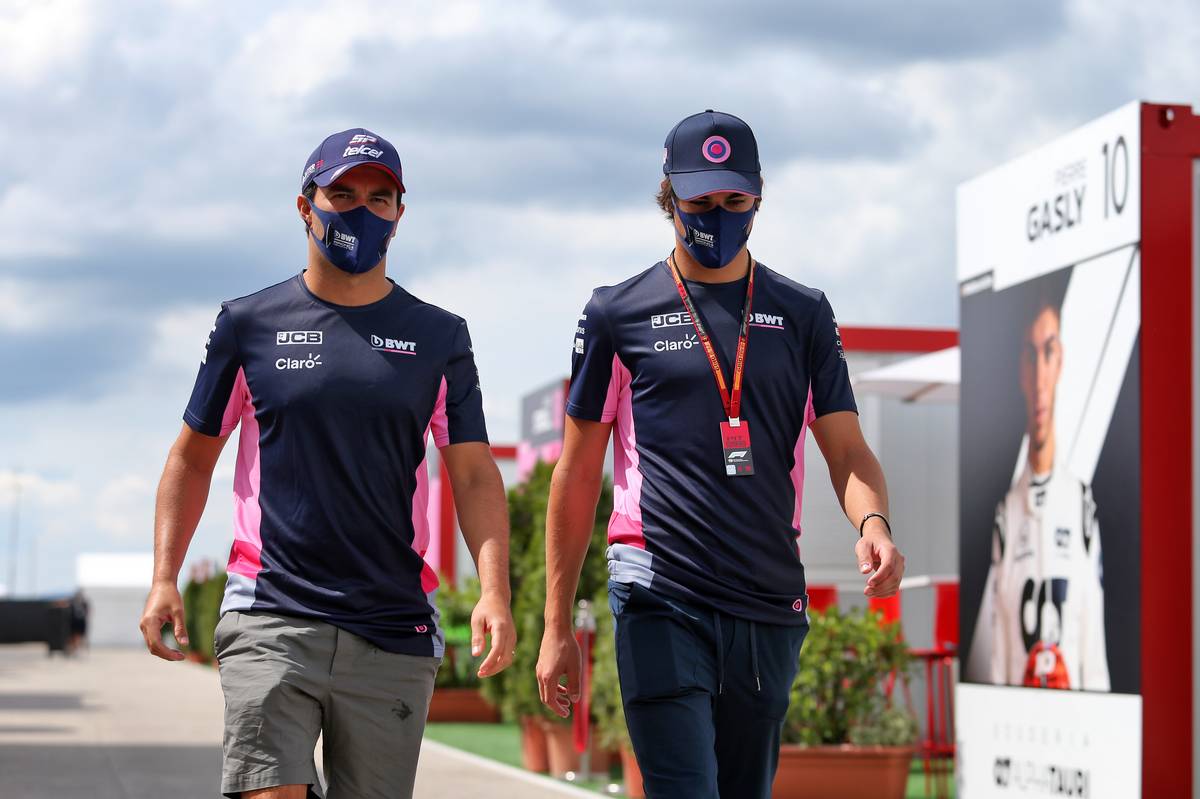 And Stroll is certainly looking much stronger this season, beating his more experienced team mate in last week's Hungarian Grand Prix with fourth place.
"This is exactly what Lance needed," Szafnauer said. "It's a confidence builder for him..
"We always knew that he's got the speed and the talent, but when he actually does it under pressure then in his mind he knows he can do it.
"It's not just us telling him," Szafnauer added. "He did a great job, a lot of good laps and good learning."
He added that Stroll had needed time to get used to how the team worked and to analyse the data in order to get the best out of the car and the tyres in the race. "It takes experience, and he's learned all those things.
"He's learned very quickly, and as you can see the performance has followed suit. There's more to come from him as well.
"We've also spent a lot of time understanding how to drive this tyre, setting the car up around the tyre, and we can help Lance with all those things."
Gallery: The beautiful wives and girlfriends of F1 drivers
Keep up to date with all the F1 news via Facebook and Twitter