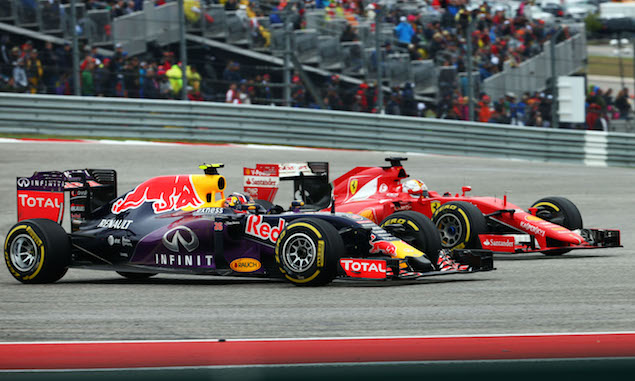 Ferrari president Sergio Marchionne says it would have made no sense to provide Red Bull with a power unit and allow it to threaten the Scuderia.
Following the breakdown of its relationship with engine supplier Renault, Red Bull requested to receive power units from first Mercedes and then Ferrari. While Marchionne had originally said he was open to the idea earlier in 2015, he eventually rejected Red Bull's request for a current-spec engine as it could pose a threat to the team.
"We had to cope with some uncertainties of our own architecture and we had to bridge the technological gap," Marchionne is quoted as saying by Autosport. "So committing to providing an equivalent power unit to a team that has a chassis design technical ability to compete could have been dangerous to Ferrari's competitiveness."
And Marchionne says it is not an even playing field if Ferrari spends huge amounts of money producing a power unit which a competitor then purchases for a fraction of the cost and can allocate additional funds to chassis development.
"My main commitment is to support and protect Ferrari. I'm not interested in defeating Mercedes with Red Bull. If someone says let's use Ferrari's engine so we can defeat Mercedes, I'm not interested in that argument. I want Ferrari to win. We know Red Bull's abilities are good, they destroyed us with Sebastian Vettel and the championships they won.
"If we look at Red Bull investing important amounts into their chassis development and then we equip them with a power unit at a certain price reflecting much higher investment than what they pay for, it's inequality on the track. We're not interested in that."
Playing the joker: Sebastian Vettel
Technical feature: All of the 2015 F1 steering wheels