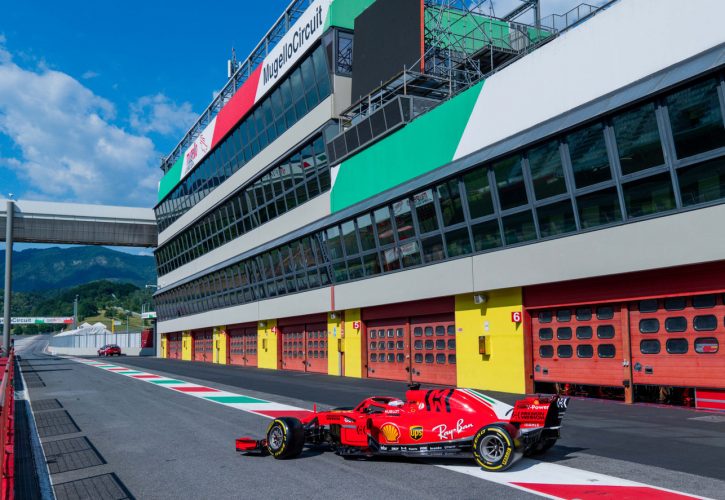 The FIA has banned testing of old-spec cars by F1 teams at the four venues - Mugello, Portimão, Imola and the Nürburgring - added to the sport's 2020 calendar.
While in-season testing is strictly forbidden in F1, teams are free to run 2018 cars or prior machines at the track of their choice as long as they inform the FIA of their plans.
Several teams mulled the possibility of rolling out an old-spec car at one or several of the venues, especially Portimão and Mugello where F1 has never raced before.
However, F1 director of motorsport Ross Brawn was reportedly against any team gaining an advantage by accumulating mileage at one of the newly designated tracks while other teams are unable to indulge in such a plan for either technical or financial reasons.
The FIA therefore conducted an e-vote whereby teams have agreed to ban testing at the venues.
In June, ahead of the start of the 2020 season, Ferrari conducted a day of testing with Sebastian Vettel and Charles Leclerc at Mugello - a track that it owns - with a 2018-spec SF71H.
Scuderia AlphaTauri also enjoyed a filming day before the start of its 2020 campaign, running its current car at Imola and also a 20198 machine at the venue.
Several teams were reportedly setting up plans to run at Portimão, where F1 once tested back in 2009, while others were set to get reacquainted with Imola where F1 last raced back in 2006.
F1's last visit to the Nürburgring dates back to the 2013 German Grand Prix.
Gallery: The beautiful wives and girlfriends of F1 drivers
Keep up to date with all the F1 news via Facebook and Twitter