Pierre Gasly unveiled in Spa a special helmet that he will be wearing this weekend and that pays tribute to his good friend Anthoine Hubert.
The livery includes a pink motif based on Hubert's helmet but is embed with a strip of nostalgic pictures featuring the two childhood friends.
"A special helmet for a special friend," Gasly wrote on social media. "Still struggling to believe that's real, life can be brutal sometimes. Will give my best this weekend and try to make him proud."
On Thursday morning at Spa, during his track walk, Gasly took the opportunity to lay flowers at the spot where Hubert perished a year ago.
"I truly know that I would have never achieved what I did without growing with him, because we were pushing each other so much, whether it was on-track or off the track," Gasly recounted during AlphaTauri's press conference on Thursday.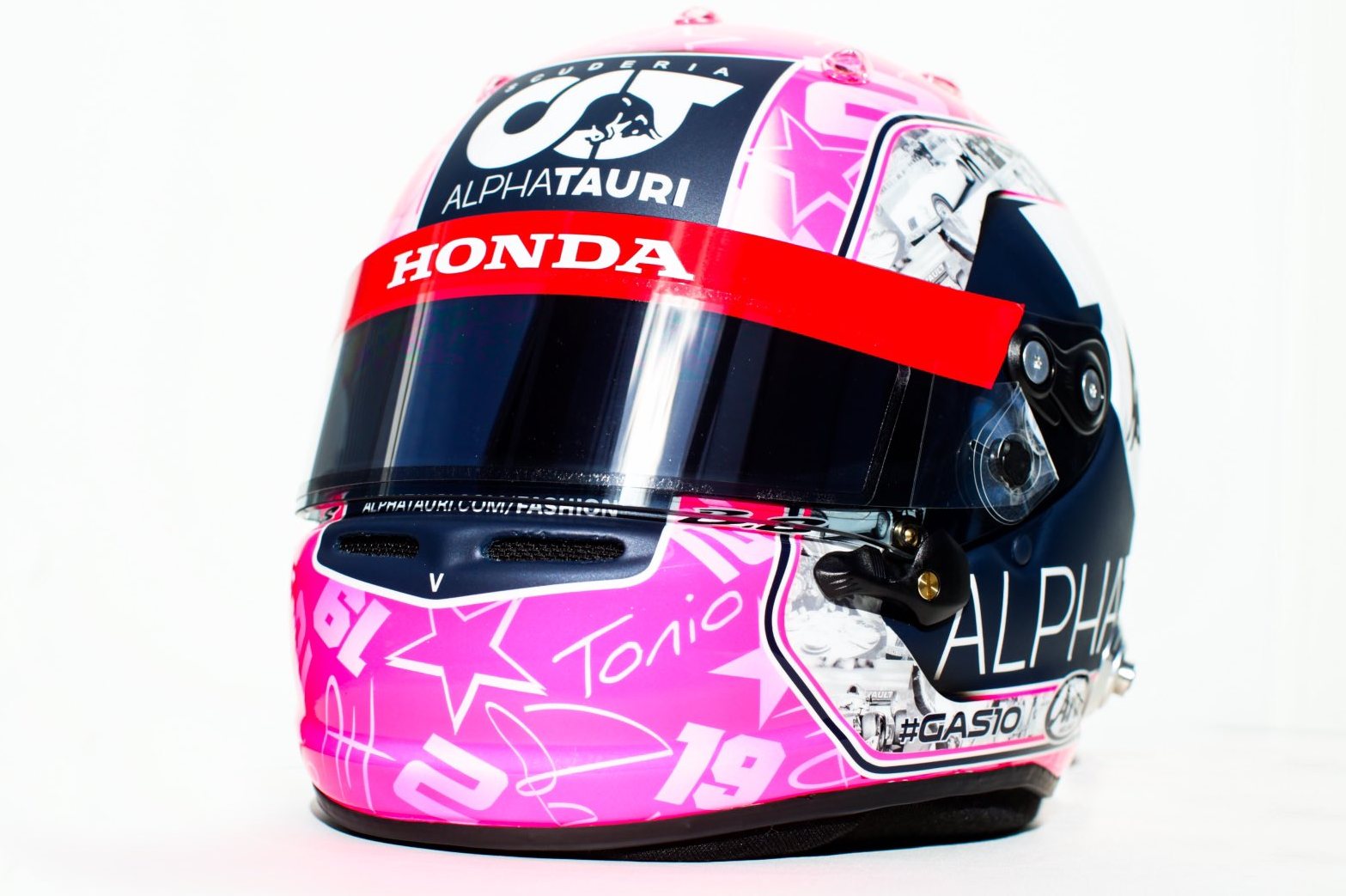 A year on from the tragic events that took place at the top of the hill at Raidillon, Juan Manuel Correa, who survived the horrendous crash but who is still nursing is badly broken legs, is present at Spa, invited by F2's organisers to pay tribute to Hubert.
"I felt there was a way for me to kind of close a chapter but more importantly to pay my tribute to Anthoine," said Correa. "I haven't been able to do so properly from Miami. It's been something I had pending.
"I got the invitation from F2 and I took it in a heartbeat. I'm happy to be here, I'm happy to see all the people from the paddock again.
"But it's also going to be a very sad and emotional weekend for me."
Keep up to date with all the F1 news via Facebook and Twitter