Valtteri Bottas took advantage of last weekend's break from racing to recharge his batteries, the Mercedes driver aiming at Spa to put himself back in contention for the world title.
Bottas hit the ground running in Austria but has since taken a back seat to teammate Lewis Hamilton who racked up four wins in the last five races.
The Finn has also conceded the runner-up spot in the drivers' standings to Red Bull's Max Verstappen after he was outpaced by the Dutchman in Spain last time out.
But Bottas is determined to revive his title bid this weekend at Spa where the eight-time Grand Prix winner has never won.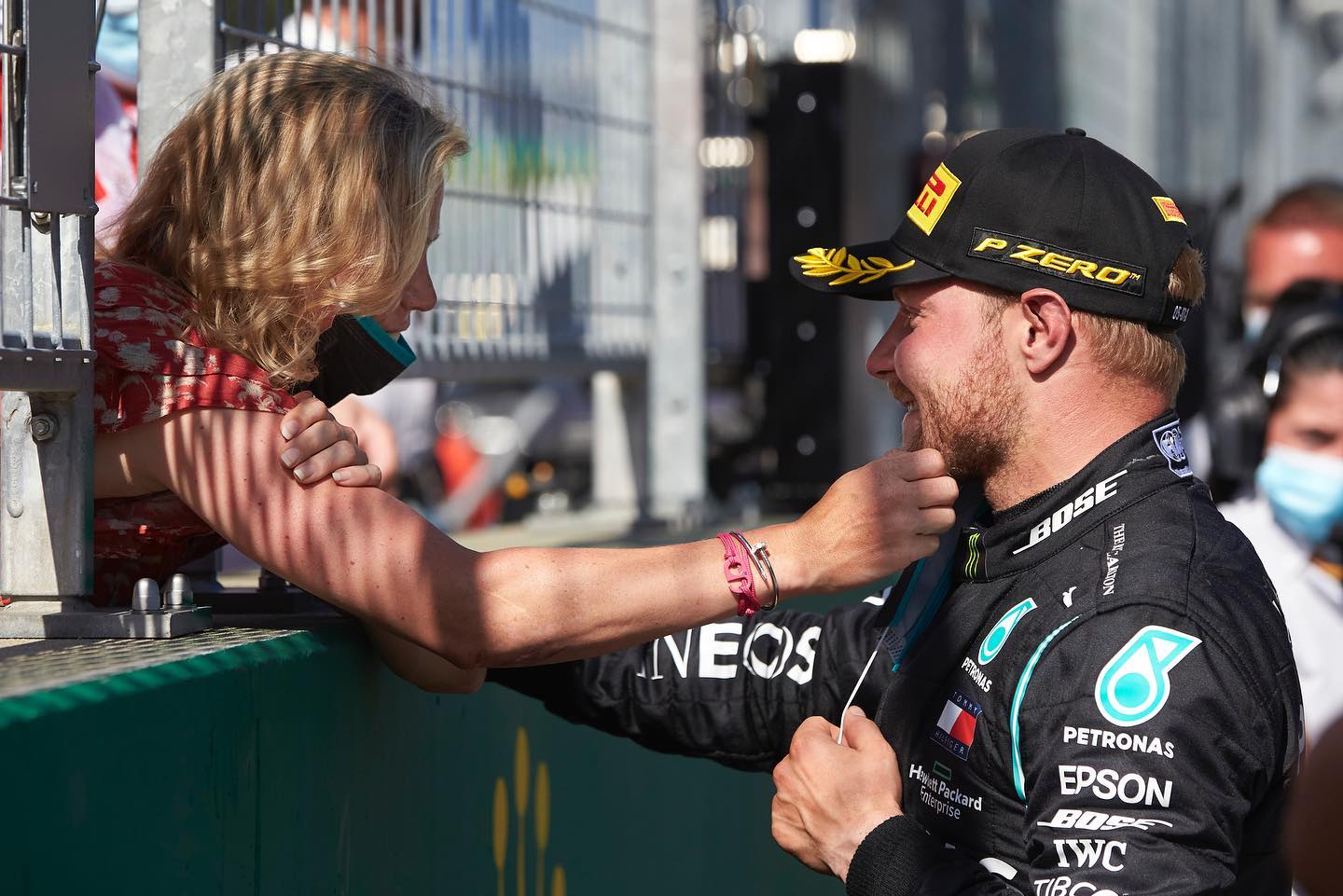 "Yes, it was a disappointing weekend and there are now a few races that just didn't go my way and I was far from what the goal was, so it's disappointing when you have all in for the sport to try and achieve your goals," Bottas said.
"But the most important thing is to bounce back and reset and find the right mindset.
"I definitely had a bit of a disconnect, as we had a weekend off, so I'm fully recharged and I'm ready to be here again and try to be at my best level.
"I'm in good spirits and looking forward to spending my birthday tomorrow on track, in one of the best tracks in the world and with, probably, the best racing car in the world. Things are good!"
Asked about his forecast for Sunday's race, Bottas stopped short from offering a prediction, but the Finn believes that Pirelli's softer range of tyres for this weekend coupled with cooler temperatures compared to previous races should play in favour of Mercedes.
"I have no answer, I guess we'll find out," he said. "At least temperatures are looking pretty cool, which is maybe not a bad thing for us.
"In any case I have no doubt Red Bull will be there in race pace, as they've been pretty good with the tyres. No matter what's the temperature, I'm sure they're going to be a threat as well."
Bottas heads into the Belgian Grand Prix weekend with a 43-point deficit to Hamilton, but the Finn knows what is required for him to keep his title hopes alive.
"If I want to fight for the championship, it means I need to gain points against Lewis, and even Max is ahead of me in the points, so I need to gain on him," Bottas said.
"I really take it race by race, but of course nothing is over until it's over, so that's going to be the approach."
Gallery: The beautiful wives and girlfriends of F1 drivers
Keep up to date with all the F1 news via Facebook and Twitter