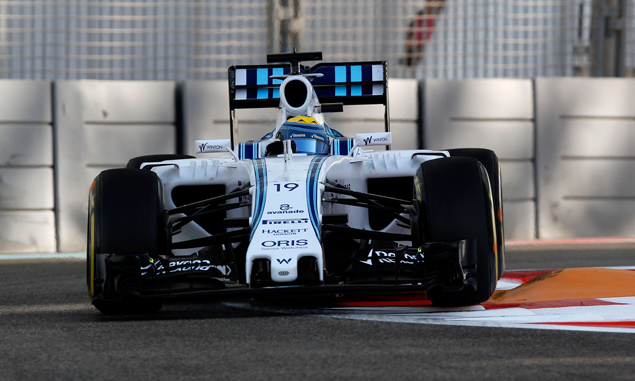 Felipe Massa tells F1i he enters the final year of his current Williams contract with "no pressure", as the Brazilian wants to wait before making a decision about his Formula One future.
After his eight-year tenure at Ferrari ended in low-key fashion, Massa seems to have found new life since joining Grove in early 2014. His five podium finishes and consistent points-scoring results have helped Williams capture third in the Constructors' championship two years in a row.
The 11-time grand prix winner has also proved to be a close match for team-mate Valtteri Bottas, who is considered as one of the hottest properties in the paddock.
Massa says Williams' at-home atmosphere could convince him to stay beyond 2016, but admits the real factor will be whether the British outfit carries on taking the fight to the big teams.
"I think no pressure," the F1 veteran told F1i. "I just need to wait a little bit of time until after the start of the new season. Hopefully we can start well, hopefully we can have a good season and then we will decide what to do. When nothing is on paper you don't know.
"Also in 2017 everything will change so it can even be positive to stay but I think I will have time to decide and to see what the options will be and even if I stay in this very nice team like Williams or not, I don't know. It will take a bit of time."
While new radical technical regulations could prove an enticing prospect to remain in F1, Massa, who is turning 35 this year, says he is prepared to bow out of the sport if he can't fight at the front anymore.
"Yeah for sure, if you have a good opportunity," he replied when asked whether he was looking forward to 2017. "If you have a team that can give you a competitive car and this is what I'm looking for first.
"Otherwise maybe it will be the time [to retire], I don't know. We need to wait and see, now it is impossible to answer that question."
F1i feature: Massa up for a fight with the big boys
Key dates for the 2016 F1 season
Technical feature: All of the 2015 F1 steering wheels
Use the red tabs on either side of the screen to scroll through more Formula One news and features