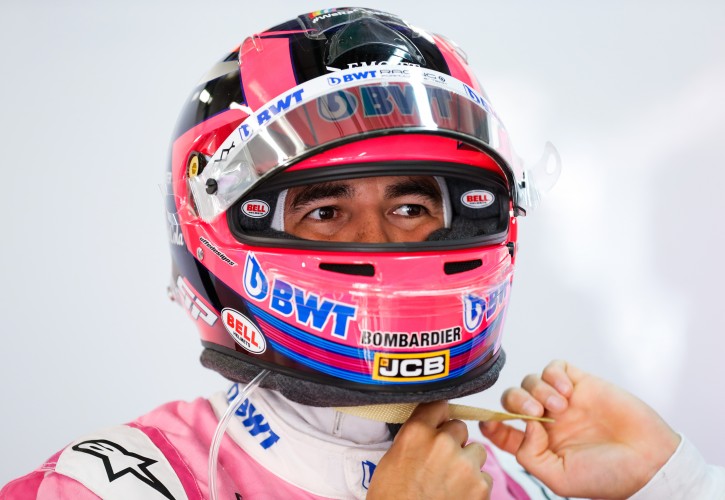 Sergio Perez is weighing his options for the future after loosing his drive with Racing Point, and the Mexican is considering all potential scenarios, including a retirement from motorsport.
After a seven-year spell with Racing Point, formerly Force India, Perez will make way at the end of the season for the arrival of Sebastian Vettel at the Silverstone-based squad which will race under the Aston Martin Racing banner from 2021.
Perez's only viable F1 options for next year are Haas and Alfa Romeo Racing with the US outfit known to have engaged in talks with the Mexican, although team boss Guenther Steiner insisted in Sochi that hiring Perez did not equate to a "no brainer" for Haas.
"There is nothing out at the moment which is a no-brainer, because there are so many options out there at the moment," Steiner said. "We need to try to make the best decision for the team mid-to-long term, not only the immediate.
"For sure Checo is a good driver, I would never doubt about him, but is he the best for the mid-to-long term? I don't know. That is what we are discussing and therefore it's not as much a no-brainer as it seems to be."
Regardless of his prospects with either Haas or Alfa Romeo, Perez elaborated on what he'll need from a team to remain on the grid in 2021.
"After 10 years in the sport I want a challenge that motivates me to give my 100 per cent on every single lap, every single morning to go and train and travel around the world. I need that," he told Sky Sports F1.
"If I don't find that, I won't stay in the sport - I might take a year out, see what options come in a year after, or I might look for another series. Or retire. Every scenario, none of them are bad options."
Perez' fans would certainly lament his retreat from the sport, but the 30-year-old reassured his supports that his priority is to remain an active Grand Prix driver in the future.
"My priority is to continue in the sport," he added. "I'm only 30 and I feel I have so much to give, and I'm in the prime of my career. But it's not up to me, it's up to the options.
"Nothing is signed yet but there has been some progress so we will see in the coming weeks.
"As I said before, I think at this stage no one is in any hurry. Not the teams, not me so, let's wait. There's a long way to go."
Gallery: The beautiful wives and girlfriends of F1 drivers
Keep up to date with all the F1 news via Facebook and Twitter