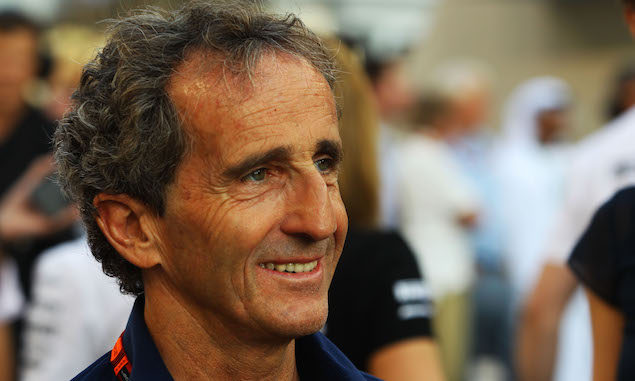 Four-time drivers' champion Alain Prost says Formula One needs a complete overhaul with a long-term vision to strengthen the sport.
A meeting of the World Motor Sport Council [WMSC] in December saw FIA president Jean Todt and Bernie Ecclestone handed more power to make recommendations and decisions over key issues in F1. With planned aerodynamic regulation changes for 2017 set to be watered down and engine manufacturers meeting to deliver proposals to reduce costs, Prost says an overall view of the sport is needed to make major change.
"I don't want to enter too much into this perspective and I'll tell you why: people only talk about one thing and that is the problem with F1," Prost told Motorsport.com. "People look at the engine, the chassis and then the sporting regulations. But, in my opinion, we need to have a complete package and that is going to take a long time.
"So I don't want to see things going out in the press, as I can see sometimes quotes that don't reflect what I think. There are a lot of things that you need to change altogether."
And Prost says he agrees with both Todt and Ecclestone's concerns that changes need to be made.
"Yes, but as I said I think the better way is by having a full package [of changes]. It is not only the engine, or the chassis. It is revenues, it is sporting regulations, it is everything altogether.
"You need to give the possibility to small teams to be more competitive, not only by adding more money, but by finding different ways in the regulations, [especially] the technical regulations."
Feature: What happens on any given F1 Saturday?
Keep up to date with all the F1 news via Facebook and Twitter