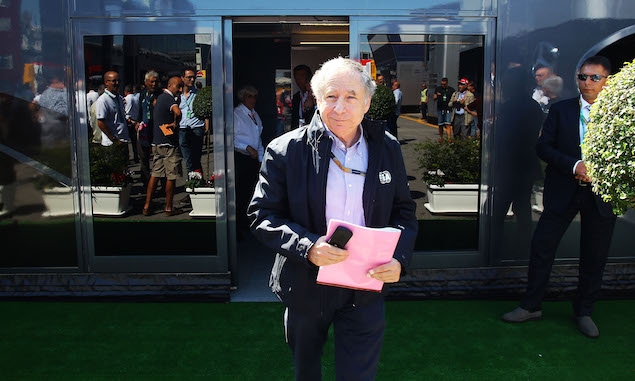 FIA president Jean Todt says he is optimistic the power unit manufacturers will produce positive proposals to help lower costs in F1.
Plans for an independent engine for customer teams were put on hold after a meeting of the Strategy Group in November, with the current engine manufacturers tasked with submitting proposals to address the cost, supply, technical specifications and noise of the current power units.
Solutions are set to be submitted to the FIA today (Friday) and Todt says it will take until Tuesday for anything to be officially agreed following further meetings.
"I have some global ideas with proposals from the manufacturers, but we have to put things right," Todt said at the Autosport International Show. "The manufacturers met under the leadership of the FIA - mainly in Geneva - several times and they all were together with an agenda which was written by the FIA.
"They are going to make some proposals by tonight. I have proposals on most of the items which I feel are going in the right direction and on Monday afternoon at 3 o'clock we have a Strategy Meeting in Geneva and the day after we have the F1 Commission in Geneva, so that's where we are."
Asked if he is confident there will be no need for a customer engine, Todt replied: "Yeah I'm optimistic.
"I hope that people have some good sense because it's our championship, you know? It's their interests. It's the interests of the teams, it's the interests of the commercial rights holder. That's why I think in a normal world with sensible people we should all be able to agree on the good solutions."
Feature: What happens on any given F1 Saturday?