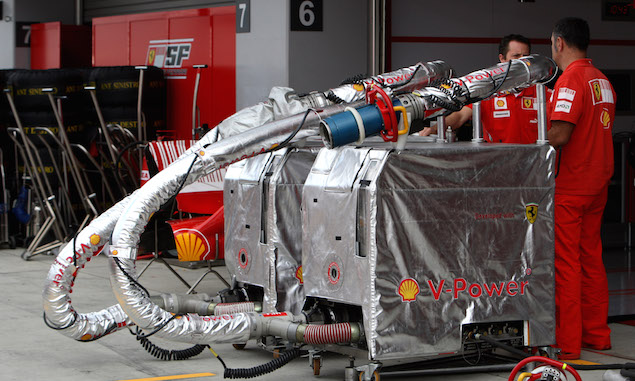 FIA president Jean Todt has confirmed a potential return for refuelling in F1 is being investigated.
Teams briefly raised the possibility of a return for refuelling - which was last seen in 2009 - last year as part of radical proposals for the 2017 regulations. While the idea had been dropped as teams honed the planned regulations, it is now being discussed once again with the potential to return next season.
Asked if a return for refuelling is on the agenda, Todt replied: "Yes, it is true.
"If you have some doubt about something, and personally and honestly I have a doubt … talking with the working group meeting we re-address is it right not to have refuelling?
"You know the reason why it was banned, refuelling? It was the cost of carrying the fuel rig. Now we are in a kind of modern area where we know how it works."
Todt believes the cost incurred to re-introduce refuelling would be worth it if it proves to have a positive impact on racing.
"We are talking about €50,000 a year. If it is good for the show ... I'm in favour of reducing the cost but that is not a key point on the global cost of Formula One."
And asked if it was realistic refuelling could return in 2017, Todt said: "At least we should discuss it."
Feature: What happens on any given F1 Saturday?