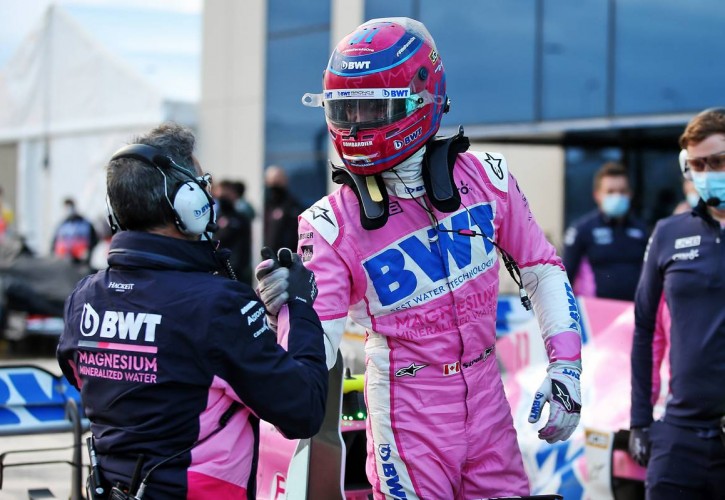 Jacques Villeneuve, the man who once labeled Lance Stroll as the "worst rookie" ever to race in F1, has heaped praise on his countryman following the Racing Point charger's performance in Turkey last weekend.
Stroll remarkably trounced his rivals in qualifying at Istanbul Park, thanks to a flawless display of mastery in the treacherous conditions that put a Canadian F1 driver on pole for the first since the 1997 European GP at Jerez when… Villeneuve led the field.
On Sunday, the 22-year-old dominated proceedings for 35 laps until a pitstop and subsequent tyre graining issues caused by a damaged front wing put paid to his efforts.
Praise from Jacques Villeneuve is as rare as a flying unicorn, but the 1997 F1 world champion admitted to being impressed with his countryman's performance in Saturday's shootout.
"Lance drove an extraordinary lap in qualifying in Istanbul and earned the pole position," he told Sky Italia.
"Unlike other drivers, he didn't make any mistakes. I wouldn't know what to fault about his performance. It had nothing to do with luck. It was pure skill.
"Other drivers implemented the same tyre strategy as Lance, but none as flawlessly."
Stroll appears to have an uncanny ability to shine when conditions or circumstances are difficult.
"It is noticeable that Stroll surpasses himself, especially under difficult conditions," acknowleged Villeneuve.
""He achieved fourth place on the grid in Monza 2017 in treacherous track conditions, he took third place in the chaotic Baku GP 2017 when the drivers flew left and right off the track. And he also took advantage of the moment in Monza 2020, also in third place.
"Obviously, he feels very comfortable under the most difficult conditions."
Gallery: The beautiful wives and girlfriends of F1 drivers
Keep up to date with all the F1 news via Facebook and Twitter