Formula 1's field of drivers will get a taste of Pirelli's final 2021 C3 compound during free practice in Bahrain on Friday.
Formula 1 has extended current tyre specifications into 2021 as a cost-cutting measure for teams in the wake of the coronavirus pandemic.
However, increased downforce levels for next season have compelled Pirelli to tweak its tyres and compounds. Teams were given an opportunity to test the Italian company's prototype product last month in Portugal, but on Friday each driver will have two sets of next year's C3 tyre to sample.
While Bahrain's double-header will take place on two different track configurations, offering very distinct challenges, teams will use the same C2-C3-C4 tyre selection for both events.
"We get to experience something quite different during both weekends in Bahrain," said Pirelli F1 boss Mario Isola.
"Perhaps the most interesting challenge will be the Sakhir Grand Prix, as it's not like any other circuit where we have raced before: even though it uses about half of the standard grand prix track.
"While there's some simulation data already, we need to wait for real data from free practice to understand the exact effect on wear, degradation, and therefore strategy.
"On top of that, we're bringing tyres that are a step softer than last year, which open up more opportunities in terms of strategy.
"During the first weekend drivers will run the new 2021 tyres on Friday with the C3 compound, getting a first proper taste of the rubber they will use next year."
Pirelli has indicated that Sakhir is a medium severity circuit with a focus on traction and braking rather than lateral loads and the 3.543-kilometre outer circuit – set to be among the fastest in Formula 1, with a predicted average speed of around 230kph – should be a bit less demanding on tyres than the standard circuit.
"The drivers will work hard though as the short lap will mean a lot of traffic that could make qualifying and overtaking tricky.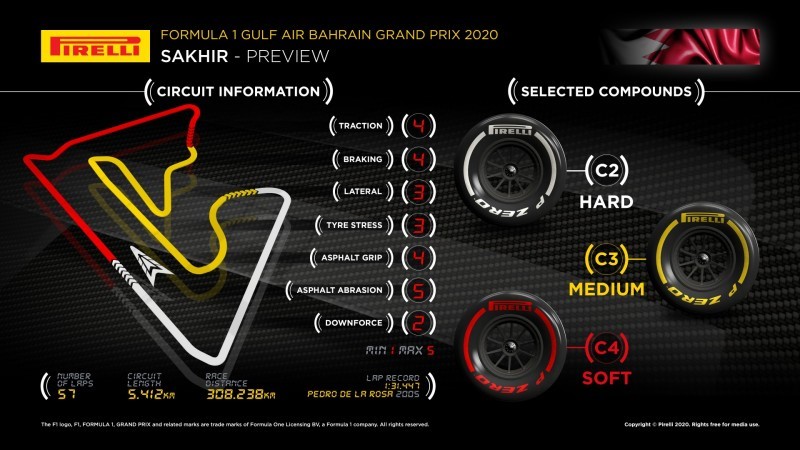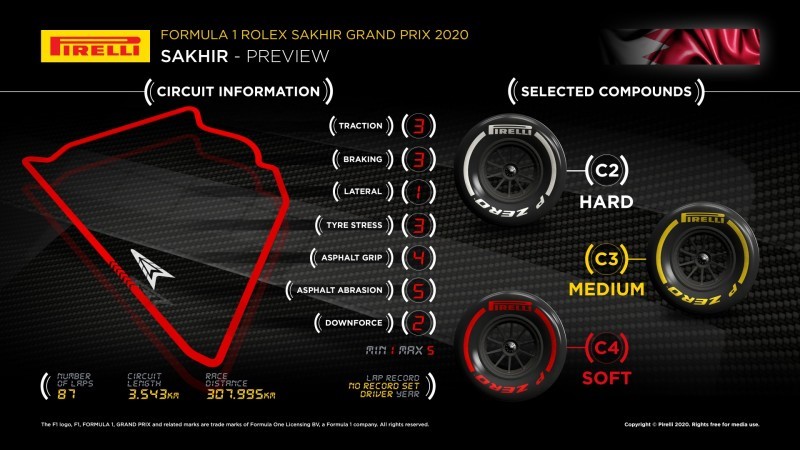 Gallery: The beautiful wives and girlfriends of F1 drivers
Keep up to date with all the F1 news via Facebook and Twitter