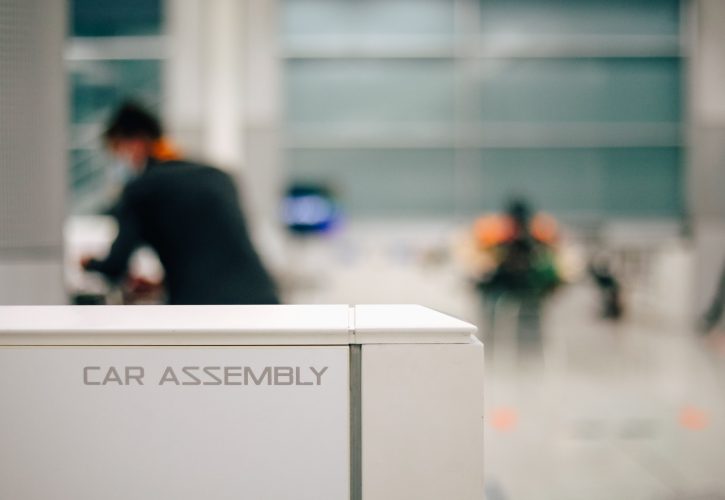 McLaren F1 boss Andreas Seidl says his team is proceeding on target with its engine switch to Mercedes, insisting no "red lights" have so far hindered the collaboration between the two partners.
McLaren will revive this year its relationship with the prestigious manufacturer that powered the Woking-based outfit to 78 Grand Prix wins and three Drivers' championships between 1995 and 2014.
From the design phase to the car build, McLaren's switch from Renault to Mercedes has been underway for several months along with the development of the papaya squad's 2021 contender. And so far, there have been no snags in the conversion process.
"It's obviously a big task switching to the Mercedes power unit for next year," said Seidl, quoted by Formula1.com. "But I have to say I'm very happy with the progress we're seeing there.
"I would say the car build is going along very well. The relationship, together with the guys from Brixworth, from Mercedes, has started also on a very good basis.
"There's a very good dialogue and technical exchange, so I'm very happy with that."
While there is nothing straightforward about swapping engine partners, Seidl says that McLaren's recent experience of changing engine partners - switching from Mercedes to Honda in 2015 and then from Honda to Renault in 2018 - has somewhat facilitated its efforts.
"[The power unit switch] is obviously happening in parallel with aero development we have to do next year with the changes we have to do, especially to the rear of the car, to help Pirelli," added the McLaren boss.
"I would say we're on target, no red lights there at the moment but thanks to a lot of power unit changes also recently at McLaren, we have quite some experience also within the team to do that. How good we manage to do that, we will only see next year once we go testing."
Gallery: The beautiful wives and girlfriends of F1 drivers
Keep up to date with all the F1 news via Facebook and Twitter