Alpine has pulled the covers off its A521 and its new identity as the French outfit opens a new chapter in its Formula 1 history.
Renault confirmed last September the rebranding of its F1 team and the revival of the legendary Alpine name, rekindling the niche manufacturer's sporting legacy, born in the 1950s and built mainly in the rally and sportscar arenas.
Alpine's resurrection has taken place amid an overhaul of Renault Sport's management, with former F1 boss Cyril Abiteboul leaving the company while Laurent Rossi, Renault's director of strategy and business development, assuming the role of CEO of Alpine and answering directly to Group Renault boss Luca de Meo.
Rossi will therefore overlook Alpine's F1 efforts and work alongside executive director Marcin Budkowski, while former Suzuki MotoGP team boss Davide Brivio will oversee the day-to-ay running of the Alpine team.
But the most high profile change for the Enstone squad has been its hiring of two-time world chairman Fernando Alonso who will return to the F1 grid this season after a two-year absence and race alongside young gun Esteban Ocon.
4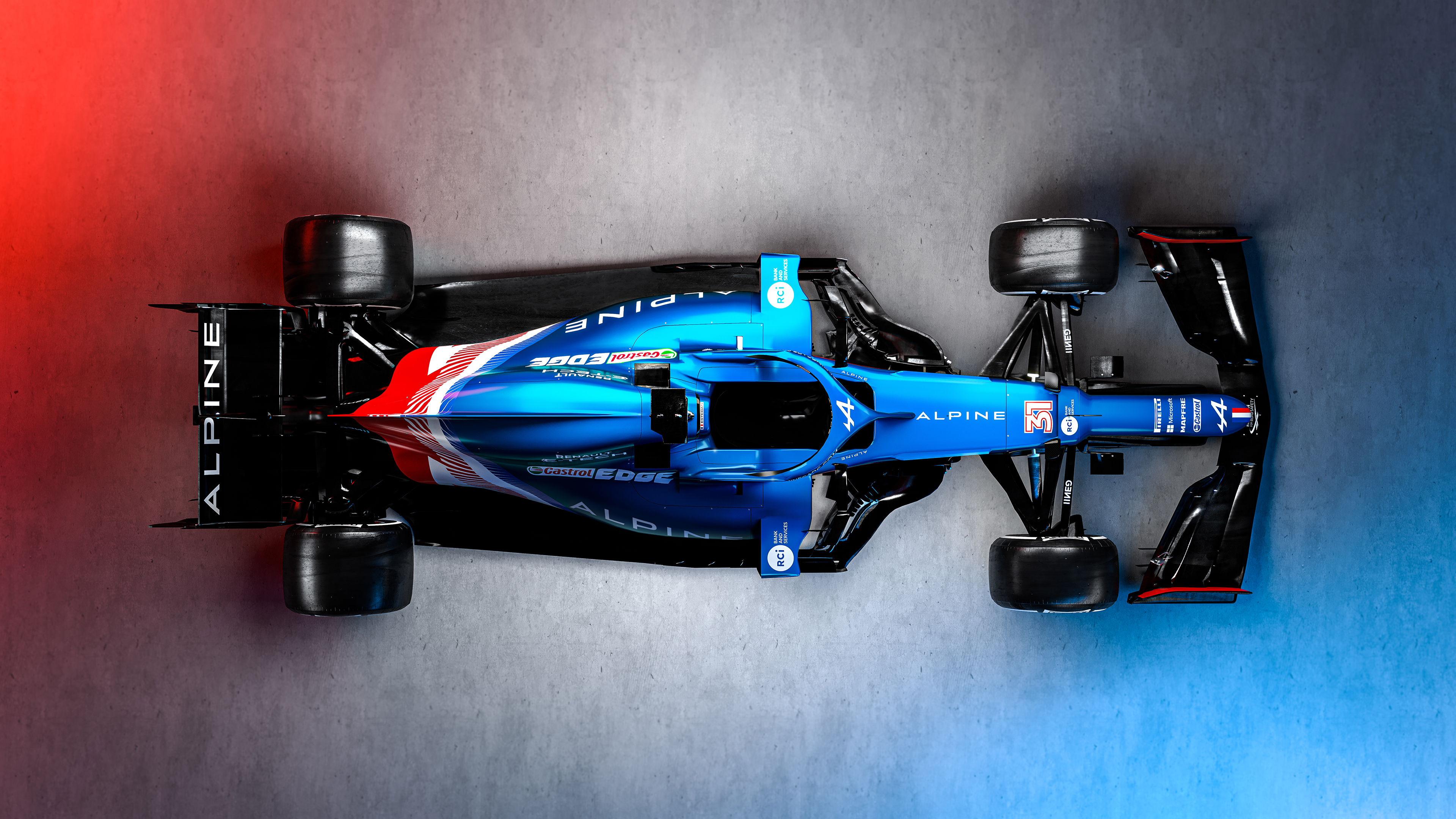 The striking blue, red and white livery of Alpine's 2021 charger embodies the French manufacturer's historical colors as well as those of its country of origin.
"Today we are proud to present Alpine F1 Team's first ever Formula 1 car that will compete in the 2021 championship," said Alpine CEO Laurent Rossi.
This is an important milestone for Alpine, as it positions itself as the brand at the forefront of Groupe Renault's innovation.
Alpine naturally finds its place in the high standards, prestige and performance of Formula 1 and we're eagerly anticipating the debut of the A521 piloted by our drivers, two-time Formula 1 World Drivers' Champion Fernando Alonso and Esteban Ocon.
"This year our objective is clear, to continue the momentum that was garnered last year and fight for podiums. Our long-term vision is to see the Alpine name on the top step of the podium in Formula 1. Motorsports is in our DNA and now is the time for Alpine colours to race and compete in the pinnacle of motor racing in Formula 1."
The Alpine team will shakedown its A521 contender during a filming day at Silverstone on Wednesday, with Esteban Ocon at the wheel.
Allez les bleus!