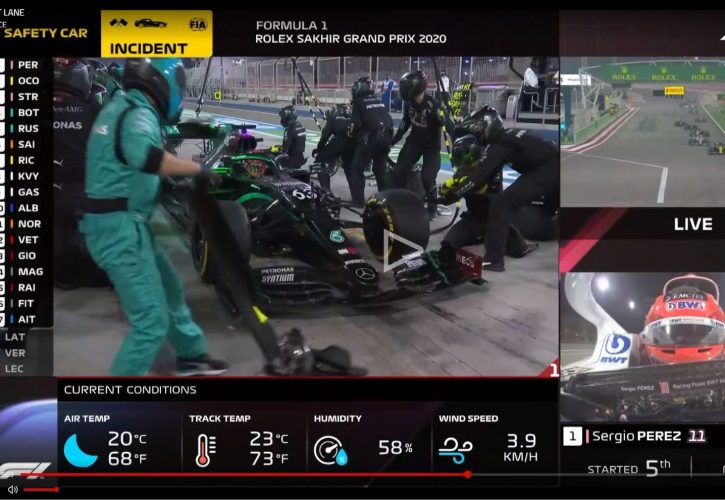 Formula 1 has updated its F1 TV streaming service with new and improved features ahead of the 2021 season.
The OTT service - now available in 85 countries including new territories Brazil, Slovakia and the Czech Republic - has delivered inconsistent quality to subscribers in the past marked by glitches and buffering issues that often frustrated viewers.
But the latest version of F1 TV focuses on performance and quality, featuring an enhanced underlying platform, higher video quality and improved user experience.
"This is the biggest update to the F1 TV platform since its launch in 2018," stated Formula 1.
Among the improved user experience upgrades, users now have full the ability to play, pause and rewind the live stream on every channel, including all on-board cameras.
An improved interface allows users to easily switch between F1 TV's multiple additional streams: Pit Lane Channel, Data Channel, Driver Tracker and On-board Cameras.
"We are delighted to be relaunching F1 TV ahead of the new season, with several upgraded features that will improve fans' experience of the product and make our extensive collection of archive footage easier to watch than ever before," commented Ian Holmes, Director of Media Rights at Formula 1.
"Accenture have helped us take F1 TV to the next level and I'm very excited to see how it develops in the future as we continue to provide fans with more ways than ever to watch F1."
The new version of F1 TV was made available on F1TV.com on March 8, and upgrades will be rolled out on iOS, Android, Amazon Fire tablet devices and Roku in the first half of the season.
F1 TV for Apple TV, Android TV devices and Amazon Fire TV are currently in development and will also be launched later this year.
Keep up to date with all the F1 news via Facebook and Twitter