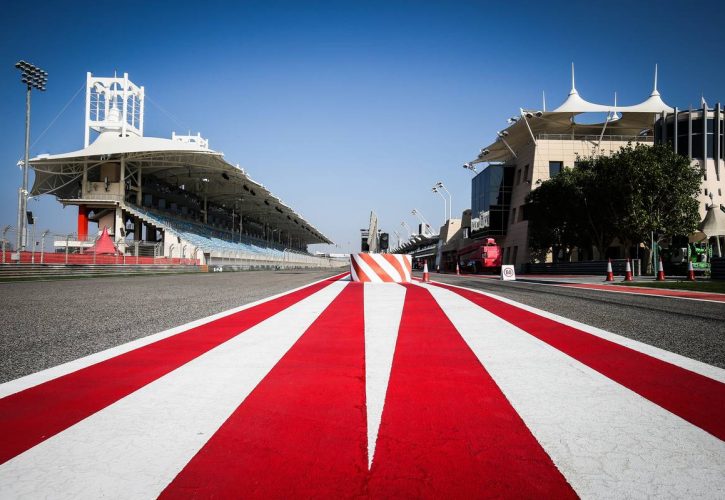 After a busy winter, Formula 1 teams will put themselves in gear on Friday at the Bahrain International Circuit as the 5.412-kilomtere Sakhir track hosts three days of pre-season testing
The action starts at 10am local time (7am GMT) running for four hours before a one hour break, and then continuing to 7pm (4pm GMT) each day. The final hour is due to take place with the floodlights on to replicate the conditions of the Bahrain Grand Prix night race.
Some teams have opted to divide the day between their drivers, while others have allocated a full day of running before splitting duties on Day 3.
Among F1's ten teams, Williams is the only outfit that has assigned track time to its test driver, or Roy Nissany, over the course of the three sessions.
Finally, only three teams - Mercedes, Alfa Romeo and Williams - head into the 2021 season with an unchanged driver line-up, which only underscores for the remaining seven outfits the importance of enjoying a trouble-free three days of mileage in Bahrain ahead of F1's opening round at Sakhir on March 28.
Friday
March 12
Saturday
March 13
Sunday
March 14
Mercedes F1 - W12
AM Valtteri Bottas
PM Lewis Hamilton
AM Lewis Hamilton
PM Valtteri Bottas
AM Valtteri Bottas
PM Lewis Hamilton
Red Bull - RB16B
Max Verstappen
Sergio Perez
AM Sergio Perez
PM Max Verstappen
McLaren - MCL35M
AM Daniel Ricciardo
PM Lando Norris
AM Daniel Ricciardo
PM Lando Norris
AM Lando Norris
PM Daniel Ricciardo
Aston Martin - AMR21
AM Sebastian Vettel
PM Lance Stroll
AM Sebastian Vettel
PM Lance Stroll
AM Lance Stroll
PM Sebastian Vettel
Alpine - A521
Esteban Ocon
Fernando Alonso
AM Esteban Ocon
PM Fernando Alonso
Ferrari - SF21
AM Charles Leclerc
PM Carlos Sainz
TBC
TBC
Scuderia AlphaTauri - AT02
AM Pierre Gasly
PM Yuki Tsunoda
AM Yuki Tsunoda
PM Pierre Gasly
AM Pierre Gasly
PM Yuki Tsuonoda
Alfa Romeo C41
AM Kimi Raikkonen
PM Antonio Giovinazzi
Antonio Giovinazzi
Kimi Raikkonen
Haas F1 Team - VF-21
AM Mick Schumacher
PM Nikita Mazepin
AM Nikita Mazepin
PM Mick Schumacher
AM Mick Schumacher
PM Nikita Mazepin
Williams F1 - FW43B
Roy Nissany
Nicholas Latifi
George Russell
Gallery: The beautiful wives and girlfriends of F1 drivers
Keep up to date with all the F1 news via Facebook and Twitter