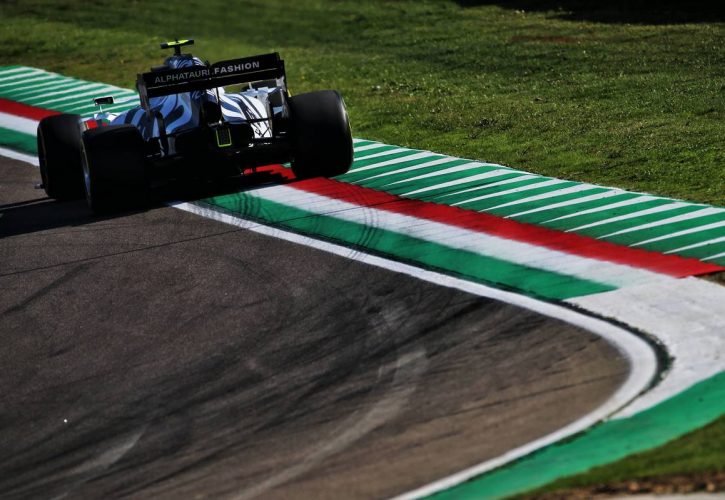 FIA race director Michael Masi has warned drivers to be on their best behavior this weekend at Imola, outlining three specific sections of the circuit where track limits will be closely monitored.
Track limits were all the talk in Bahrain where Lewis Hamilton regularly exceeded the track's boundaries at Sakhir's Turn 4 in the race before he was called to order by the stewards, who also required Max Verstappen to give back the leading position after overtaking his Mercedes rival in the closing stages of the race while running wide at the corner.
Drivers were expecting more clarity on track limits at Imola and the FIA has offered just that.
In the event's pre-race notes, Masi warned that track limits would be enforced along the same lines as they were at last November's Emilia Romagna GP.
Subsequently, drivers will have their lap times deleted if they leave the track on the exit of the Piratella left-hander (Turn 9) or the exit of the Variante Alta chicane (Turn 15).
But drivers will also see their lap time deleted if they leave the track on the apex of Acque Minerali or Turn 13.
On race day, the standard warning procedure will apply, with drivers receiving a black-and-white flag after a third violation, involving any corner, with a report sent to the stewards thereafter.
Furthermore, drivers were reminded that after running wide, they must "only re-join the track when it is safe to do so and without gaining a lasting advantage."
Gallery: The beautiful wives and girlfriends of F1 drivers
Keep up to date with all the F1 news via Facebook and Twitter