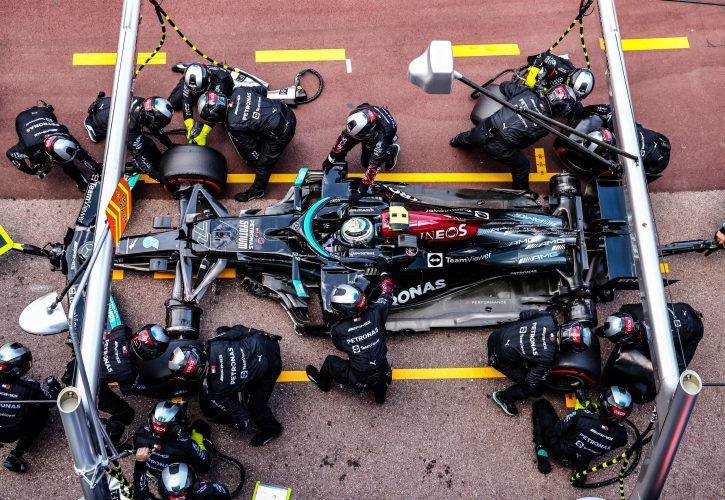 Valtteri Bottas says "a big mistake" by his Mercedes team during his pitstop that led to his retirement from P2 in Sunday's Monaco GP, should not have happened.
Bottas held his own at the start behind leader Max Verstappen and remained in close contact with the Red Bull driver until his pitstop on lap 30.
But the Finn's swap to the hard tyre could not be completed on the Mercedes' front right corner despite numerous attempts, as a wheel nut was machined onto the car's axle, preventing the wheel from being taken off.
Mercedes was left with no other choice but to retire Bottas on the spot.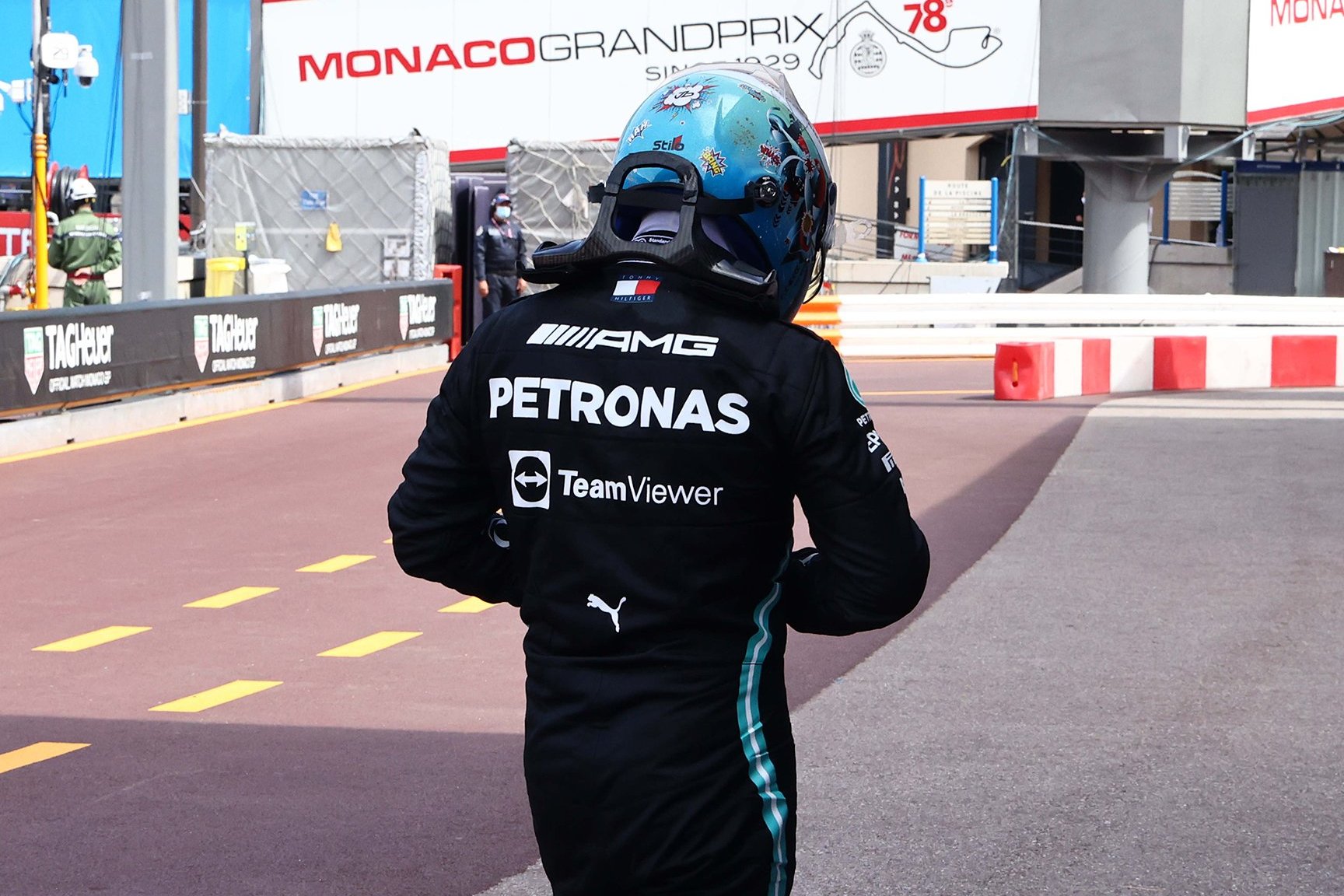 "I don't know what happened in the pitstop to be honest, I don't know yet if it was human error or a technical issue," the Finn said after his retirement.
"But in any case, we need to learn from it. It's a big mistake by us and it should not happen."
Bottas reckons that without the terminal issue, he could have given Verstappen a run for his money.
"I think otherwise we could have fought for the win," he said. "Red Bull and Max, they were really quick, so it would have been difficult, but at least we could have gotten a second place today with good points but we lost them.
"Max was quick and I think they managed to get the soft tyre to last a bit longer in the first stint. and once you get onto the hard tyre there's not much happening.
"I don't know. We'll never know if we could have challenged or not."
Following Lewis Hamilton's disappointing P7 finish in Monaco, Mercedes has passed the baton of championship leader to its Red Bull rival which now leads the Constructors' standings by a single point, while Verstappen has taken command of the Drivers' standings with a four-point lead over Hamilton.
Gallery: The beautiful wives and girlfriends of F1 drivers
Keep up to date with all the F1 news via Facebook and Twitter