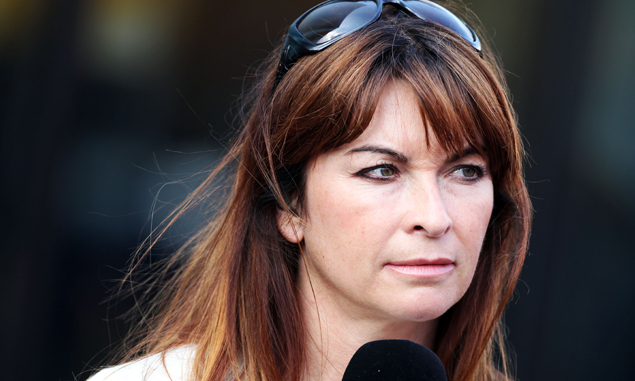 TV journalist Suzi Perry says she will not move across to Channel 4's Formula One presenting team, while also ruling out joining the new-look Top Gear show.
Perry has been the lead presenter of the BBC's F1 programmes since 2013, having previously worked on the channel's MotoGP coverage for 13 years from 1997 to 2009.
The Beeb announced at the end of last year that it would stop broadcasting F1 as part of cost-cutting plans, with C4 taking over the rights in the UK for the next three years.
Channel 4 has already added former grand prix winner David Coulthard to its line-up, while also entrusting its F1 production to the Scot's Whisper Films company.
Although several members of the BBC's F1 personnel are reportedly going to C4, Perry answered a tweet on Friday night to say she would not be amongst them. The 45-year-old added that she would not be part of the new Top Gear either.
No! Not C4 or TG