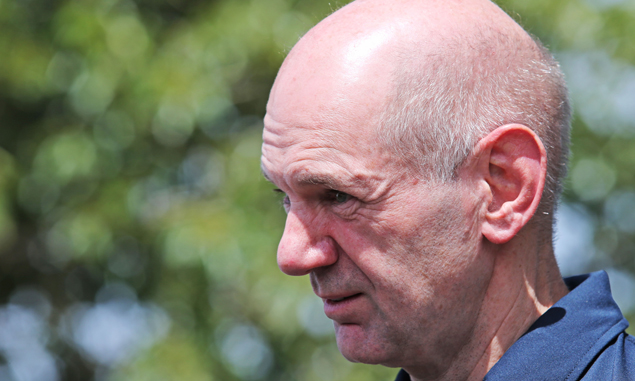 Adrian Newey warns that ditching the F1 engine token system will lead to a "spending frenzy", with Red Bull's design genius worried about Mercedes and Ferrari pulling further away at the front.
Renault managing director Cyril Abiteboul revealed last Wednesday that engine development would be opened up from 2017 in exchange for manufacturers lowering the price of their customer power supply to an acceptable €12m (£8.6million).
Since the introduction of the 1.6-litre V6 turbocharged engines, their scope of development has been defined by the technical regulations whereby constructors can only tweak selected components on their power unit using tokens.
Asked by Reuters India about the consequences of the system being scrapped altogether, Newey bluntly replied: "More spending, simple as that."
"If you look back on the original technical working group meetings and minutes from 2012-13, the agreement at that point was that the engines would be frozen but teams that were behind would still be allowed to keep developing. That's not happened.
"So it becomes a spending frenzy… the numbers being spent by the big manufacturers are eye-watering and so I think potentially for companies such as Renault who aren't prepared to spend that sort of money, it means actually the gaps get bigger not smaller."
Although they can bring upgrades to their power units all year long, manufacturers only receive a limited token allocation for each season. The initial rationale was to gradually decrease this quota over the years, while the number of frozen parts would have moved inversely.
Newey has been a vocal opponent of the current engine regulations, recently declaring that these were devaluing Mercedes' achievements.
F1 technical: what can we see at the front of an F1 car?
Feature: How to fuel success in F1