Ralf Schumacher believes that George Russell's tyre test with Mercedes last week in Hungary was a "clear indication" that the Briton is set to join the Brackley squad for 2022.
Russell was assigned by Mercedes to the Pirelli 2022 18-inch wheel tyre test that took place after the Hungarian Grand Prix, while works drivers Lewis Hamilton and Valtteri Bottas sailed off into their summer break.
Mercedes boss Toto Wolff continues to ponder whether Bottas or Russell will race alongside Hamilton next season, but the general consensus in the F1 paddock is that the Williams driver will get the long-awaited call.
And Schumacher is convinced that the Briton's presence at the Pirelli test implied that Mercedes' choice for 2022 is done and dusted.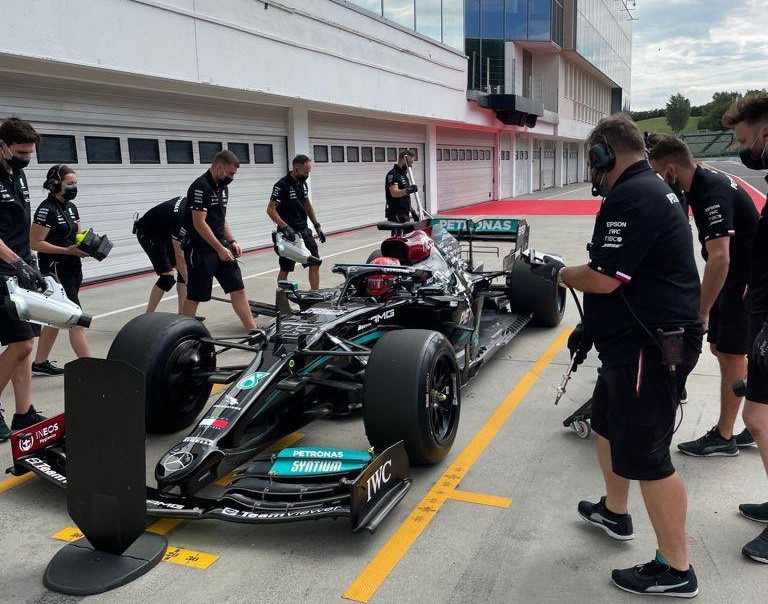 "It is no coincidence he is driving the tests for Mercedes with the new 18-inch tyres that will be used next year. For me, this is a clear indication," the former Grand Prix driver told Auto Bild.
Schumacher's former colleague Jacques Villeneuve recently tabled a bold theory that eliminated both Russell and Bottas from the Mercedes equation, with the Canadian speculating that the close relationship between Wolff and Aston Martin team owner Lawrence Stroll could lead to a straightforward swap between Bottas and Lance Stroll.
But Schumacher doubts such a scenario will materialize.
"It's true that Stroll and Wolff are close buddies," said the German. "But how far would they go? I don't think Lance Stroll plays a role at Mercedes. I think that's where Russell is seated."
As for Bottas, for whom Wolff is committed to finding a seat in F1 for next season, Schumacher sees two reasonable opportunities for the Finn to extend his stay in the sport, and one improbable scheme.
"Toto will try to move him to another place," said Schumacher. "First, I see Alfa Romeo and Williams, but of course there is also a connection to Aston Martin."
Gallery: The beautiful wives and girlfriends of F1 drivers
Keep up to date with all the F1 news via Facebook and Twitter