F1 boss Ross Brawn hopes Formula 1 will be able extend the use of DRS to Zandvoort's spectacular banking next year to help improve overtaking opportunities at the Dutch track.
Zandvoort's 18-degree flat-out final right-hand sweep was one of the highlights of last weekend's event which saw F1 cars return to Holland's legendary venue for the first time in 36 years.
Although it was expected that a DRS activation point would be located just before the banked turn, the FIA opted for a cautious initial approach based on simulated grip and downforce levels, after which the real life data from last weekend will be processed and analysed.
"As we always do with DRS, we do some simulations and work with what is within the tolerances that we have," said FIA race director Michael Masi.
"Here the banking was completely unknown, [so it was] let's go through an event, gather a complete lot of data from practice, qualifying, race, and then be in a better position like we do with DRS zones at all events, and then review it and see if we need to make changes and how we can make changes for the following year.
"Like with everything you can simulate things as many times as you like, [but you need] a practical real life understanding of what took place. And now we have that."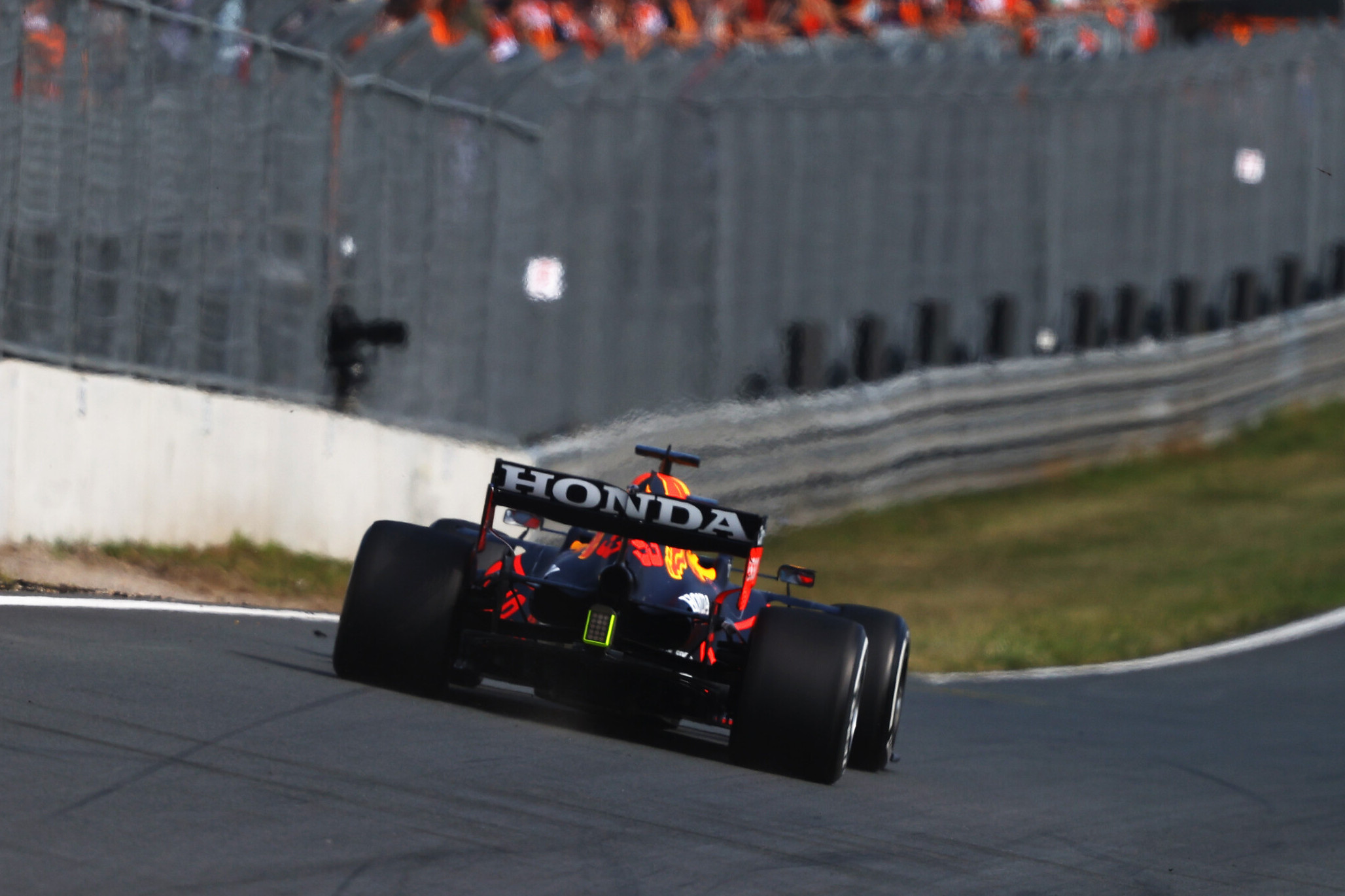 Masi said the conclusions produced by a comprehensive analysis of last weekend's data would remain mostly relevant for 2022 despite F1's extensive regulation changes.
"I think it'll still give us a pretty good indication," he said.
"So yes, it is a completely different car, completely different aero package. But I think based on what we've got it still give us a pretty good indication of the windows, and what we can operate in."
With overtaking opportunities few and far between at Zandvoort, Ross Brawn hopes the data will conclusively demonstrate that DRS will be able to be used by drivers next year and therefore enhance the spectacle on the track.
"Hopefully, once we have a proper look at all the data, we can go back to our original idea of having DRS from the beginning of the banking, which will help a little bit," Brawn told Motorsport.com.
"It was conservative. We as F1 didn't think there was a problem, but we wanted to be conservative. I think with the data we've got we feel a lot more comfortable, and so that that's going to be an option.
"But there was overtaking, you could do it. It was tough, but it could happen, which was great."
Gallery: The beautiful wives and girlfriends of F1 drivers
Keep up to date with all the F1 news via Facebook and Twitter