Lewis Hamilton says he was "proud" of the Italian Grand Prix stewards' decision to sanction Max Verstappen after Sunday's race, insisting the Dutchman's penalty sets an "important precedent".
Verstappen was handed a three-place grid demotion for next week's Russian Grand Prix after the FIA stewards concluded that the Red Bull driver was "predominantly to blame" for the wheel-to-wheel encounter with Hamilton at Monza's first chicane that eliminated both cars from the race.
In the opinion of the Stewards, Verstappen's maneuver was attempted "too late for the driver of Car 33 to have the right to racing room".
Furthermore, the current championship leader was also handed two penalty points on his licence.
Hamilton viewed the stewards' ruling as a crucial decision that will hopefully serve as a useful precedent and a reference case that will enhance the drivers' safety in the future.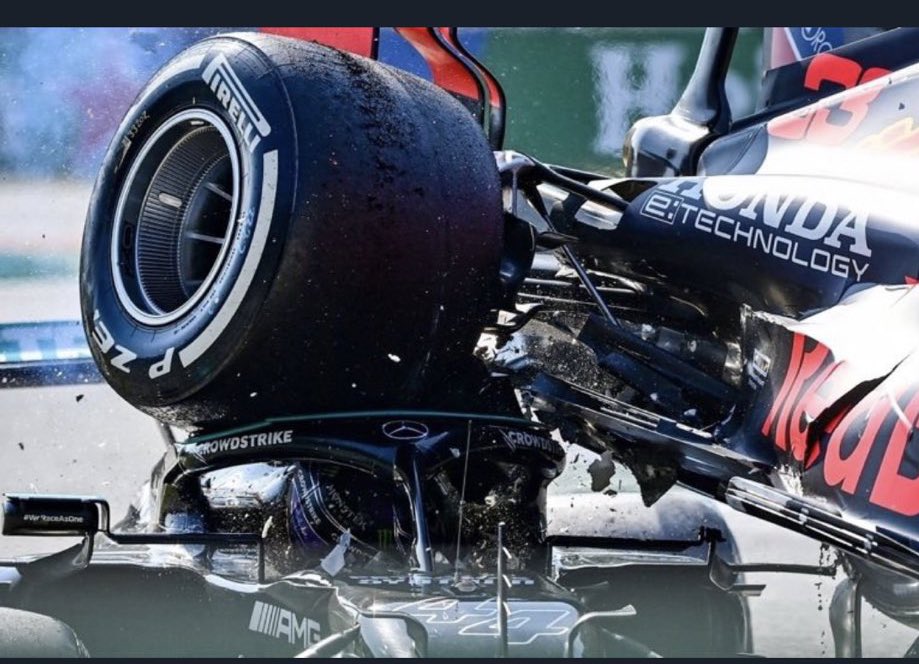 "I'm ultimately proud of the stewards," said Hamilton. "I think I need some time to really reflect on it, but I think it definitely sets a precedent.
"I think it's an important precedent moving forwards for the safety of the drivers that there are strict rules set in place."
Hamilton reckoned the ruling would also help to discourage repeat offenders.
"This will continue until we have to learn from our scenarios on track, and I don't have a history of these incidents," he said. "Ultimately, when you get away with things like that, then it's easy just to continue to do it."
The seven-time world champion added that F1 should perhaps consider introducing "better protocols" to help police contentious on-track skirmishes.
"I think all of us drivers, we are on the edge," he said. "When we have the inside line, every single driver, past or present, will try to hold on to his position.
"Of course when you're wheel-to-wheel going into a corner, and the car is still alongside you wheel-to-wheel on the outside, then you have to concede and give extra space when the car is ahead of you.
"There is a known rule that the driver who is ahead, it's his corner, and eventually a driver has to concede."
"I definitely do think we need to be looking into this and making sure that the right decisions are being made. No one wants to see anyone get injured, and if we can put some better protocols in, maybe we can avoid this sort of stuff in the future."
Gallery: The beautiful wives and girlfriends of F1 drivers
Keep up to date with all the F1 news via Facebook and Twitter