American motorsport legend Mario Andretti says IndyCar charger Colton Herta is America's strongest prospect for F1, insisting that a Grand Prix racing is "clearly" on the young driver's mind.
Talks are currently ongoing between Andretti Autosport boss Michael Andretti and the owners of Sauber Motorsport regarding a takeover of the Alfa Romeo Racing F1 outfit.
The two parties are expected to meet this week ahead of the US Grand Prix in Austin to further their negotiations, the outcome of which could lead to an American driver returning to the F1 grid in the future.
Speaking on the latest F1 Nation podcast, Andretti was mum on his son's dealings with Sauber, but was adamant that Herta is the real deal and would make a great fit with F1.
"There are some loose ends, the way I understand it," Andretti disclosed, referring to Andretti Autosport's takeover talks with Sauber.
"I'm not a spokesperson for the team. I wish I could be honestly but probably don't know enough to really be useful."
But the 81-year-old racer was a lot more effusive regarding Herta, a six-time winner in IndyCar who competed in the series with Andretti Autosport in 2020 and 2021.
The legendary patriarch of the Andretti family laid out the reasons why the 21-year-old Herta "would fit in quite nicely" in F1.
"Number one, he's basically trained there," explained AndrettI. " If you speak to Lando Norris - they raced together in Formula 3 - he pretty much did his early racing in Europe, and then came to the States and immediately was a force to be reckoned with in the supporting series to IndyCar.
"And then when he moved on to IndyCar, immediately he was a winner. And I mean in a good way, not lucky, [with] speed and good calculations.
"The last race that he won he started 14th, at Long Beach. I wouldn't have given him a 30 percent chance of winning, and there again he came right through the best of them.
"He has a quality in my opinion that comes along every couple of decades. I would love to see someone like that get a crack at Formula 1."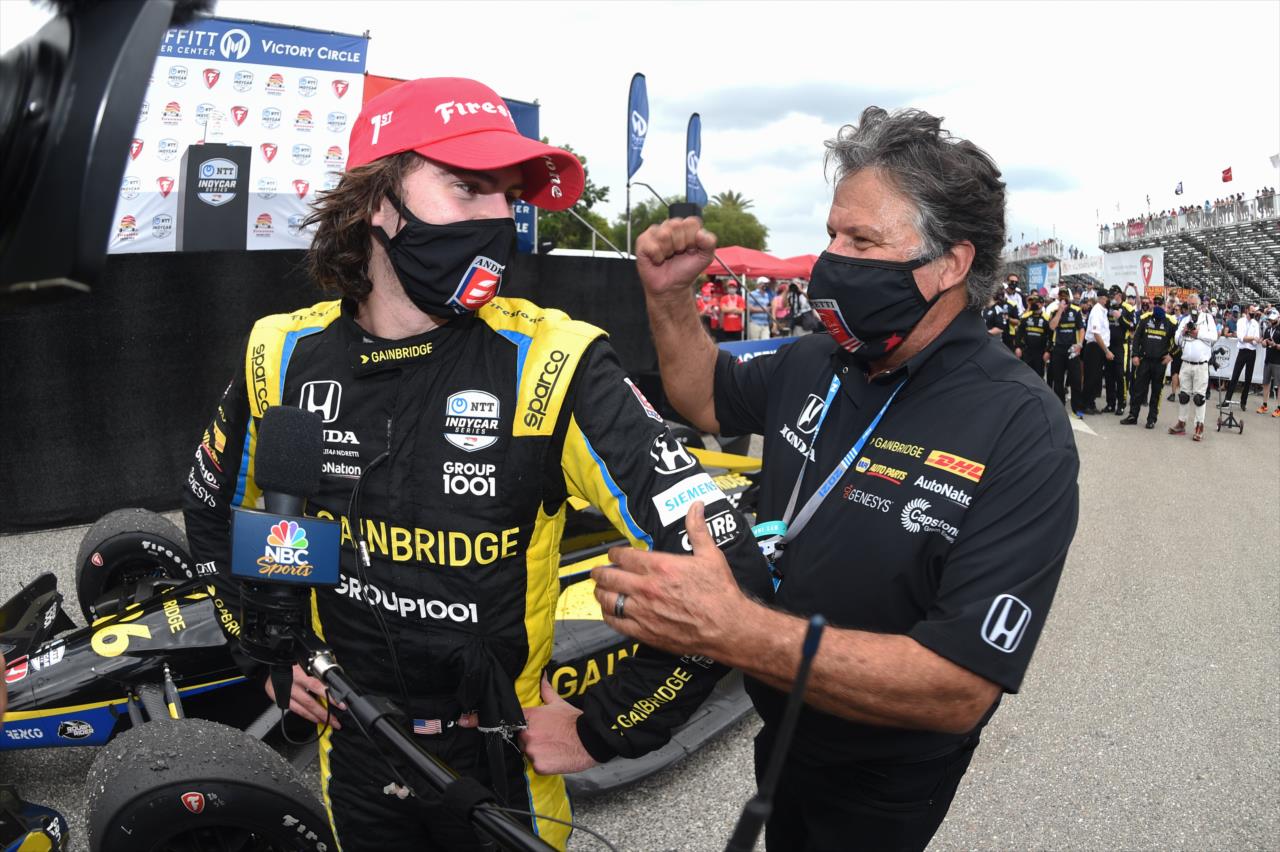 Formula 1 has just added Miami to its schedule from next season, an event that will sit on Grand Prix racing's calendar alongside Austin.
Andretti reckons that a second race in the US will only boost an interest in F1 that is otherwise on the rise in America, thanks partly to the tremendous success of the popular Netflix series 'Drive to Survive'.
"It's a matter of when this could happen, but the fact that you're going to have two Grands Prix here, beginning next year, that's a good thing," Andretti added.
"It would be awesome to see an American driver somewhere in there with a representative team.
"I see a lot of desire there, because in America, you can be quite satisfied to have a good career right here, with IndyCar or Nascar or whatever," added AndrettI
"But I see clearly with Colton, Formula 1 is in his mind, very strongly and I think timing is good for him. Again, we'll see what happens but there's some action going on on that front."
Gallery: The beautiful wives and girlfriends of F1 drivers
Keep up to date with all the F1 news via Facebook and Twitter