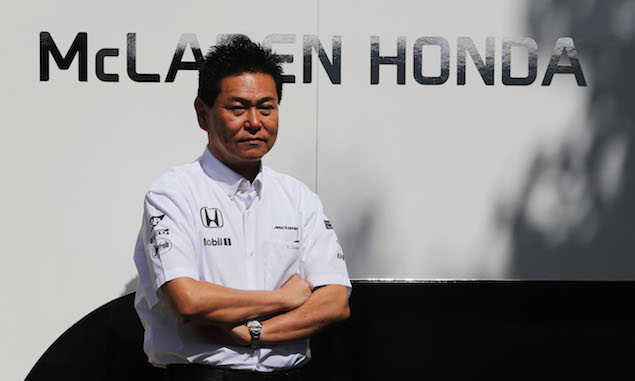 Honda motorsport boss Yasuhisa Arai will step down as head of the Japanese manufacturer's F1 operation.
Arai came under fire during a difficult first season back in F1 for Honda last season, with tension visibly growing between Honda and McLaren at the Italian Grand Prix. While he has remained in charge of the F1 operation over the winter, it has been confirmed Arai will be replaced following an annual restructuring meeting in Tokyo.
Honda announced that "in accordance with the organisational changes in Honda R&D Co., Ltd, Yusuke Hasegawa has been assigned to replace Yasuhisa Arai to oversee the development, manufacturing and management of the F1 project".
The move to replace Arai is part of a wider restructuring in preparation for his retirement.
Of the other changes in the Honda F1 structure, "will appoint a new Director role to oversee and supervise all F1 related undertakings to strengthen the organisational structure for Honda's F1 project". To this end, Yoshiyuki Matsumoto has been appointed to the role of Supervising Director of F1 Project.
The changes will come in to effect from April 1.
Follow live coverage and timing from pre-season testing here
GALLERY: Pre-season testing day one
Keep up to date with all the F1 news via Facebook and Twitter