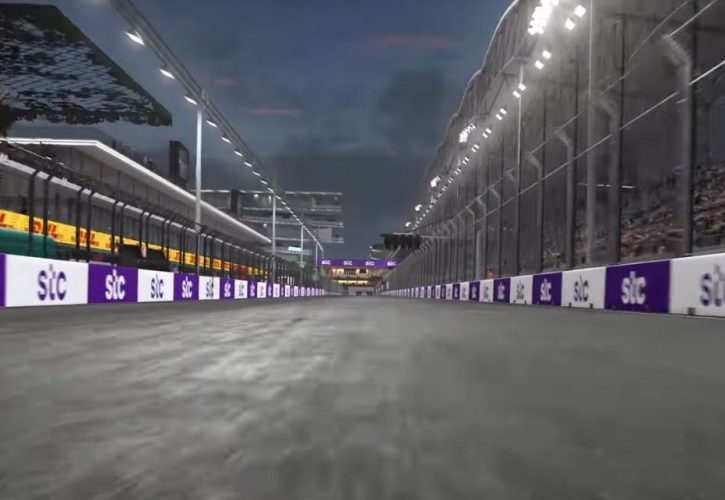 Video game publisher Codemasters has released the first onboard virtual footage of the ultra-fast Jeddah street circuit where real-world F1 will race next month.
Saudi Arabia will host its maiden Grand Prix next month and has opted for the modern port city along the Red Sea as its venue of choice for the historic event.
Designed by F1's resident architect Tilke GmbH, the track's layout is being heralded as the fastest street circuit in F1 history with lap time predictions set at an average speed of 252 km/h.
But to reach that number, drivers will first need to steer clear of track limits, concrete walls and various pitfalls around the blistering fast 6.17km 27-corner circuit.
Jeddah will be the second longest track on the calendar after Spa-Francorchamps, and while it will offer a mix of slow, fast and medium speed corners, the layout's long straights will boost averages, a characteristic reminiscent of Baku.
A glance at the hot lap video hereunder especially highlights the track's lack of run off areas and numerous blind corners, an uncompromising mix that will likely catch out a few drivers and lead to some lengthy repair work for their hard-working crews.
Oh, and add the flood-lights that will add another challenge against the thrilling backdrop of F1's intense fight for supremacy between Max Verstappen and Lewis Hamilton.
Gentlemen, you have been warned!
Gallery: The beautiful wives and girlfriends of F1 drivers
Keep up to date with all the F1 news via Facebook and Twitter