Mercedes' Valtteri Bottas was the first of several drivers to suffer a front-left tyre failure in Sunday's Qatar Grand Prix, and like his colleagues the Finn had no warning of the sudden puncture.
Bottas was on his way to third place at Losail, running a fair distance from the front-runners but ahead of Red Bull's Sergio Perez when he sustained a puncture and was forced to pit.
The Mercedes driver rejoined out of the points but was later called in by his team to retire after damage was identified on his car.
"I don't know really what happened," Bottas said. ""There was no warning, no vibration, [the] pace was still consistent. The grip was feeling OK. It just happened.
"Initially I thought the wind was getting stronger on the main straight because I felt that the car was sideways.
"Then it was a puncture in the first corner, and obviously in the most unlucky point as well, just after the pit exit."
The Finn's tyre misfortune kicked off a series of failures that befell both Williams drivers, George Russell and Nichola Latifi, and McLaren's Lando Norris.
However, McLaren had identified its driver's puncture in time for him to make it into the pits unscathed and rejoin without losing too much ground, with Norris eventually finishing P9.
"We weren't even that far into the stint, 20 laps or something, and the tyre should do a lot more than 20 laps," said the Briton.
"Every track, you look after the tyres because the tyres wear out a bit but you don't expect it to suddenly let go completely.
"[It was] quite dangerous for a lot of people today. It shouldn't happen."
Queried on the potential cause of the puncture, a guarded Norris said it was "obvious" what the cause was "but I just can't say".
"It just shouldn't happen," he added, taking aim at Pirelli. "If there's a wall there or something, it could've been a lot more dangerous.
"They should make the tyres better. It's dangerous for us as drivers. We risk a lot every time and if we can't just drive a Formula 1 car around the circuit, what can you do?
"I didn't even do a very long stint, 20 laps, 25 laps, whatever. I should still be able to drive the circuit."
Over at Williams, it was a similar story, although the team had anticipated a potential issue before the race according to Russell.
"No warning, but we actually anticipated that prior to the race," Russell said.
"It was literally just the outside shoulder of that front-left that was a limitation, probably a 10cm on the outside of the front left, and it would literally just go at some point if we kept pushing it.
"These Formula 1 cars are so fast, tyres wear. You go through those right-hand corners, you're almost flat out in seventh gear, I don't know what the exact speed is, it's probably 270, 280 km/h, it's going to happen."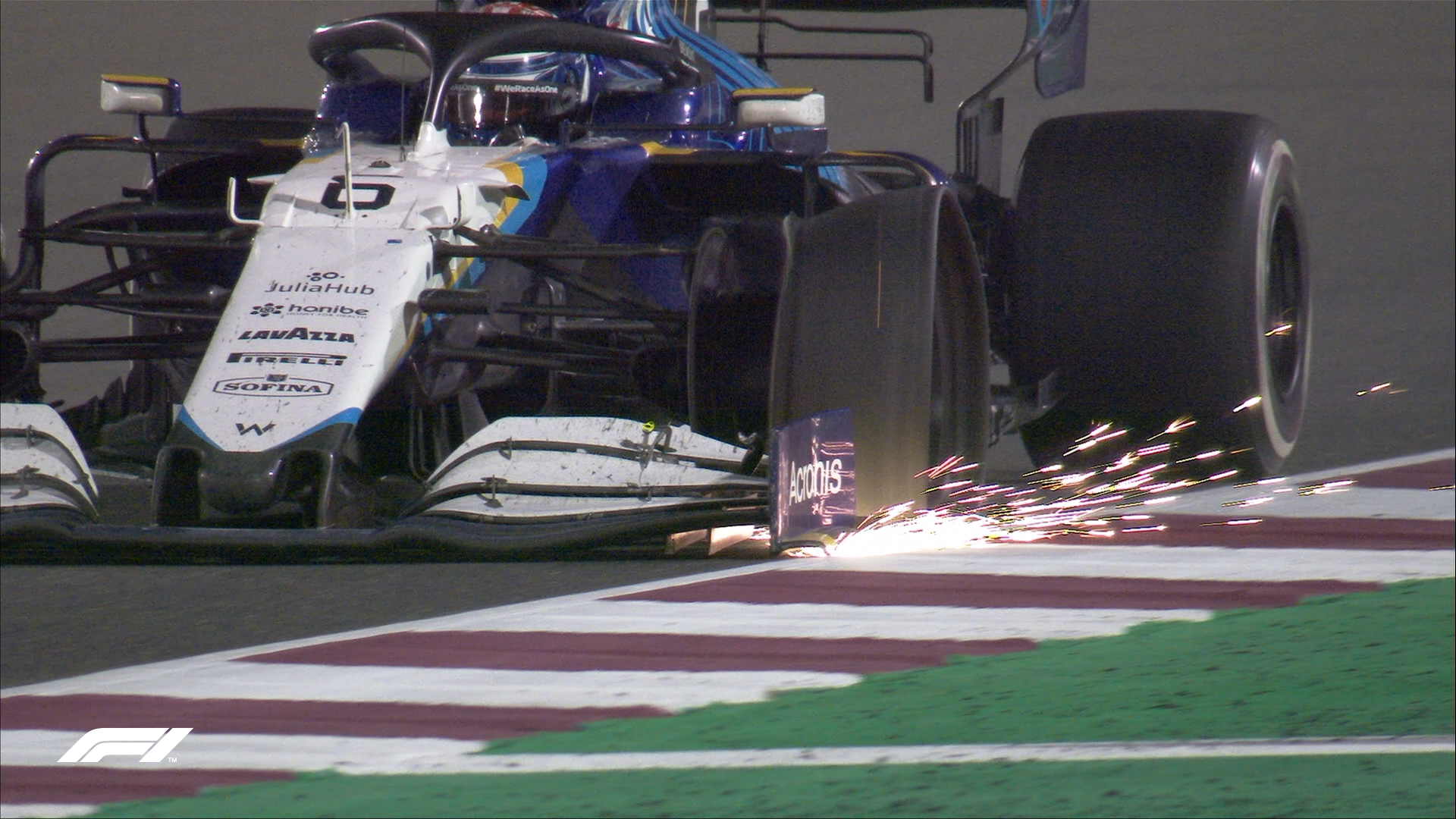 Latifi, who didn't back it back to the pits, was also surprised by the sudden rupture.
"When I heard it was the tyre, I was like OK, well mine feels fine, I don't even feel front-left limited," said the Canadian.
"I felt more rear-left limited because I felt as though I had been looking after it. But obviously the last few laps, just pushing flat out to keep the Alfas behind.
"I think we had nothing to lose trying to make that strategy work, especially with the Alfas behind us. They were our race and it just wasn't to be."
Gallery: The beautiful wives and girlfriends of F1 drivers
Keep up to date with all the F1 news via Facebook and Twitter