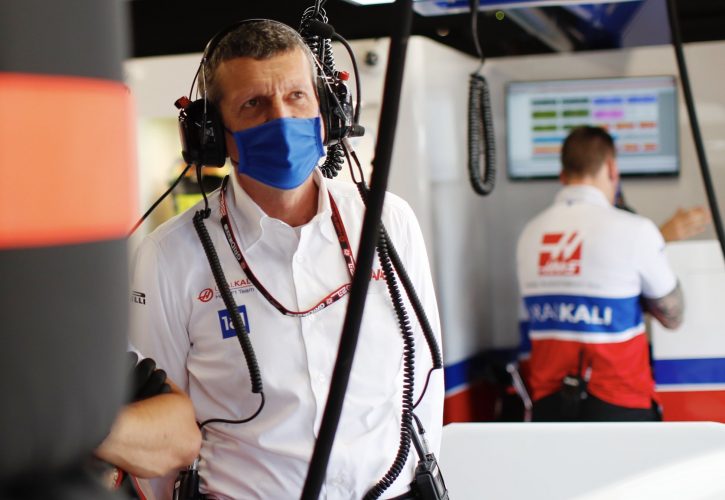 Haas team boss Guenther Steiner says he has his own approach to managing his drivers when problems arise and doesn't need any advice from "the public, drivers or the media".
Steiner has on occasion publicly blasted Haas drivers Mick Schumacher and Nikita Mazepin for individual mistakes or on-track conflicts between the pair.
In Hungary, the Italian took aim at Schumacher in the wake of the young German's crash which, according to Steiner, only added to the already significant "repair bill" run up by his driver.
The comment did not go down well with Mick's uncle, Ralf Schumacher, who said at the time that he "wouldn't have put up with that and would have grabbed him", while also advising the Haas team boss not to wash his dirty laundry in public.
Speaking to Germany's Sport1, Steiner says he'll stick to his attitude and doesn't need any advice from Ralf Schumacher or anyone else.
"Everyone has their own management style, I have mine," he said.
"I'm the team manager and don't have to tell anyone how I do my things. And I won't ask the public, drivers or the media about it in the future either."
Steiner has done his best this year to manage a difficult situation that involved making the most of a non-competitive car while also handling the apprenticeship in F1 of Haas' rookies.
There were a few flash points between Schumacher and Mazepin this season, both on and off the track. However, the internal strife and Steiner's chastising didn't lead to either driver losing their temper and punching a hole in a door as Kevin Magnussen had done at Silverstone in 2019.
"You can see that I actually stayed very calm this year, right?" joked Steiner.
"Yes, we had a couple of accidents and disagreements between the two of them early on and mid-season.
"Even if it wasn't easy, we managed to get the two of them to understand each other. You know where the limits are.
"When it threatened to escalate, I used my method of solving this without considering the public's opinion.
"The two respect each other. You don't always have to agree, but respect has to be there. I don't really care if they're best friends or not."
Steiner says he favors a conciliatory approach when it comes to getting a message across to his drivers when they appear to be at odds with each other.
"I prefer to talk to both of them together and not first with one and then with the other," he explained. Otherwise you are just a messenger.
"I do not have time for that. I sit down with both of them, usually taking the race engineers with me so that they are in the picture.
"It usually takes a few meetings to anchor itself in people's minds, but then it usually works."
Gallery: The beautiful wives and girlfriends of F1 drivers
Keep up to date with all the F1 news via Facebook and Twitter