Patrick Head, the original co-owner and second driving force behind the Williams F1 team has paid homage to his friend and partner Frank Williams who passed away at 79 on Sunday.
Head, the chief designer of several of the Grove-based outfit's championship winning cars, had but few credentials and even less knowledge of Formula 1 when he was hired by Williams in 1975.
But from there on, the young graduate in engineering from London's University College never looked back.
After Williams departed the outfit owned by Walter Wolf and set up his own team, Head didn't think twice about following the racer into his new endeavor.
"It was a big step for me, but Frank's total enthusiasm and commitment was infectious, and I decided to depart with him," remembered Head.
"This was the start of Williams Grand Prix Engineering in March 1977.
"Frank operated very much on the business and operational side, and myself on the design and manufacturing side, and we generally did not interfere in each other's 'patch'."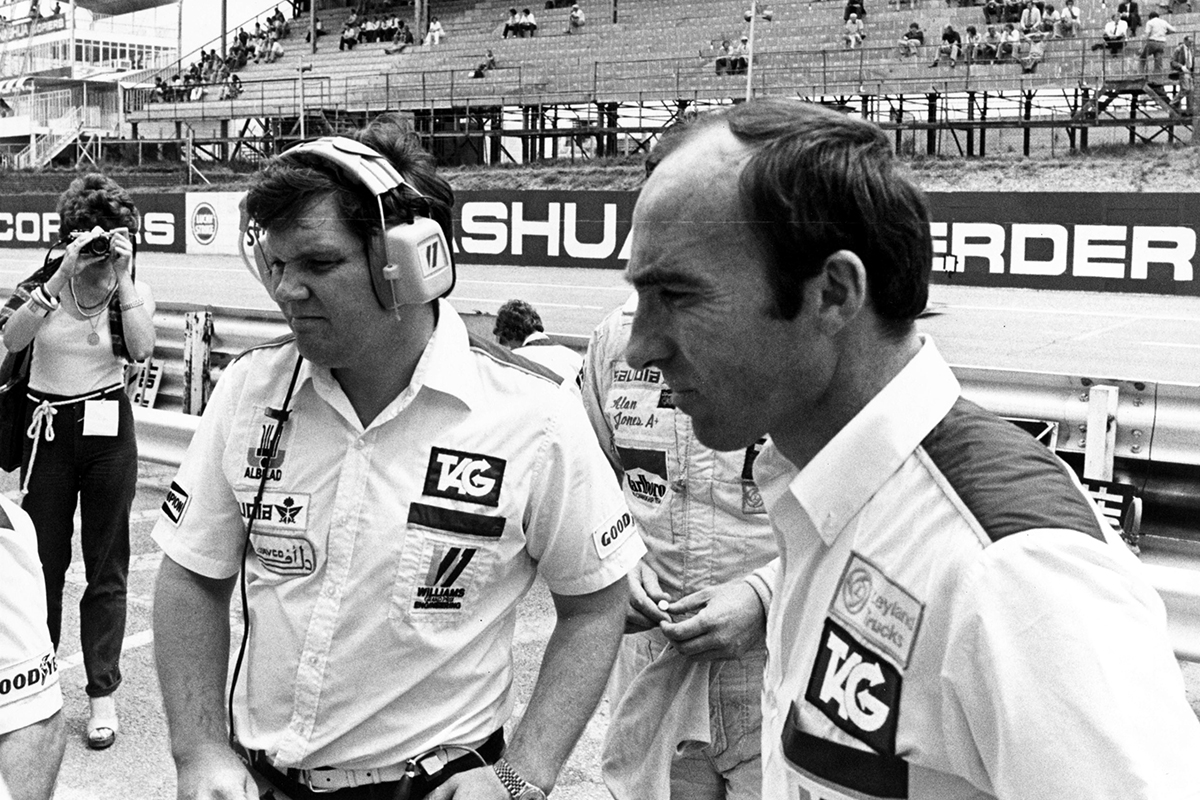 The duo faced its fair share of setbacks and obstacles during its early days together, but Williams' passion and determination coupled with Head's engineering talent eventually set the partnership on its way.
In 1979, two years after its founding, Williams conquered its first Grand Prix win, with the team triumphing at Silverstone with Clay Regazzoni.
"There were times when I found the challenges overpowering, but Frank was always positive, always convinced that 'everything will work out, chap', that it was hard not to be swept along with his positive attitude," recounted Head.
"Over the years we had few reasons to argue, but I can truthfully say that I never had any reason to doubt his commitment to supporting myself, whatever engineering challenges arose, even sometimes when we took a little time to correct them."
In the end, the two partners, helped by their rostrum of top drivers, would deliver nine Constructors' titles to the Williams team.
"Frank's commitment and enthusiasm towards success on the track was infectious , not only to me but to all others who worked at Williams," said Head.
"Right up to the final days of the Williams family running the company, Frank could be seen in the factory and particularly in the 'Race Shop' with the cars and the team mechanics, inspiring his workforce.
"Frank had already stepped back from the company and the Williams family sold their interest in mid-2020, but his mark upon F1 is very much made, and he will be warmly remembered by many, including myself."
Keep up to date with all the F1 news via Facebook and Twitter