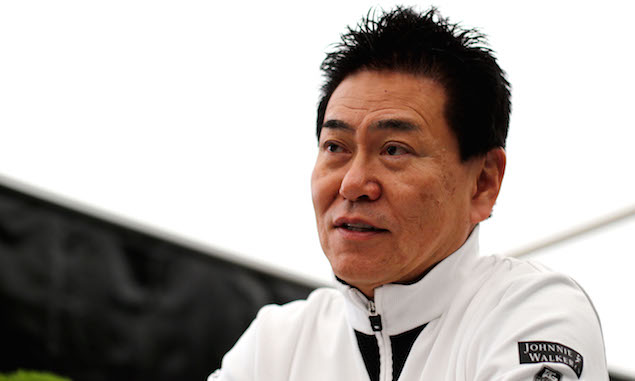 Honda has explained Yasuhisa Arai will be replaced as head of its F1 project due to company policy regarding his age.
Arai will be replaced by Yusuke Hasegawa as part of a restructuring at Honda, with the news announced on Tuesday morning. Speaking later in the day, Arai explained he had no input in the decision as it was simply Honda's choice to make the change ahead of the start of the new season with McLaren.
"Simply, I am reaching retirement age in our company policy," Arai explained. "Japanese companies have an age of retirement and I will achieve that this year at 60 years old. That is one reason.
"It's not my decision, so the company will decide when and what timing because of course my retirement age gets closer year by year. So the company decides the timing and that's a company decision.
"Maybe it's the best case because it's before the season, so we have to pass the baton to Mr Hasegawa, to a young man. During the season it's a very complicated time and could cause big trouble and confuse McLaren. I think it's good timing and the company decided well."
A Honda spokesperson clarified the change comes as part of a wider restructuring within the company.
"It's not just the personnel changes, it's the organisational changes as well," the spokesperson said. "There has been other personnel put in to strengthen Honda's support and commitment to F1. That includes them as well as other team officers and the Honda R&D president. This is part of the main, annual organisational and personnel change.
"[It's] a cultural difference. We do have an organisational change whether big or small every year. Usually effective on April 1. We have a normal annual organisational change because of [Arai's] retirement going forward we need to set up an organisation that will oversee the track and F1 responsibilities. The strengthening of the F1 project in total is just more commitment from Honda."