Former F1 driver Alex Zanardi who suffered a traumatic hand-cycling accident in June 2020 has left hospital to resume his recovery and rehabilitation programme at home according to an update provide by the Italian's wife, Daniela.
Zanardi has undergone five neurological and cranio-facial reconstruction surgeries since his traumatic crash in Tuscany in June of last year, when the gold medal Paralympian collided with an oncoming truck while taking part in a local race.
The 55-year-old two-time CART champion and Paralympic gold medalist was initially placed in a medically induced coma at Siena's Santa Maria alle Scotta hospital where he was admitted with severe head and facial injuries.
Over the summer of 2020, Zanardi was transferred to Milan and then to a neurosurgery unit in Padua, closer to his home.
But Daniel Zanardi has revealed that her husband left hospital earlier this month to undertake "an important step" and continue his rehabilitation process at home.
"The recovery continues to be a long process," she said. "The rehabilitation programme led by doctors, physiotherapists, neuropsychologists and speech therapists has enabled steady progress.
"Of course, setbacks are there and can still occur. Sometimes you also have to make two steps back in order to make one step forward. But Alex proves again and again that he is a real fighter.
"Alex was able to leave hospital a few weeks ago and is back at home with us now.
"We had to wait very long for this and are very happy that it was possible now, even if there are still temporary stays in special clinics planned for the future to carry out special rehabilitation measures on site."
Daniela Zanardi emphasized the importance of her husband continuing his recovery in a familiar environment and surrounded by his family.
"After the long time in hospital it is important for him to be back with his family and in his familiar environment," she added.
"Alex hasn't met friends and part of the family for one and a half years. Only me, our son and Alex's mother could visit him, but always only one person per day and this only for one and a half hours.
"All this did not help to make the situation easier for Alex. Therefore it helps that he is now at home with us, even if also at home he currently can only be with the closest family as Corona numbers are increasing again.
"But we are with Alex all day, he is in his familiar environment and thus could return a little bit to normality."
While Zanardi's rehabilitation programme is a long and slow process, his wife ensures that progress is being made. But Daniela also remains prudent about her husband's prospects.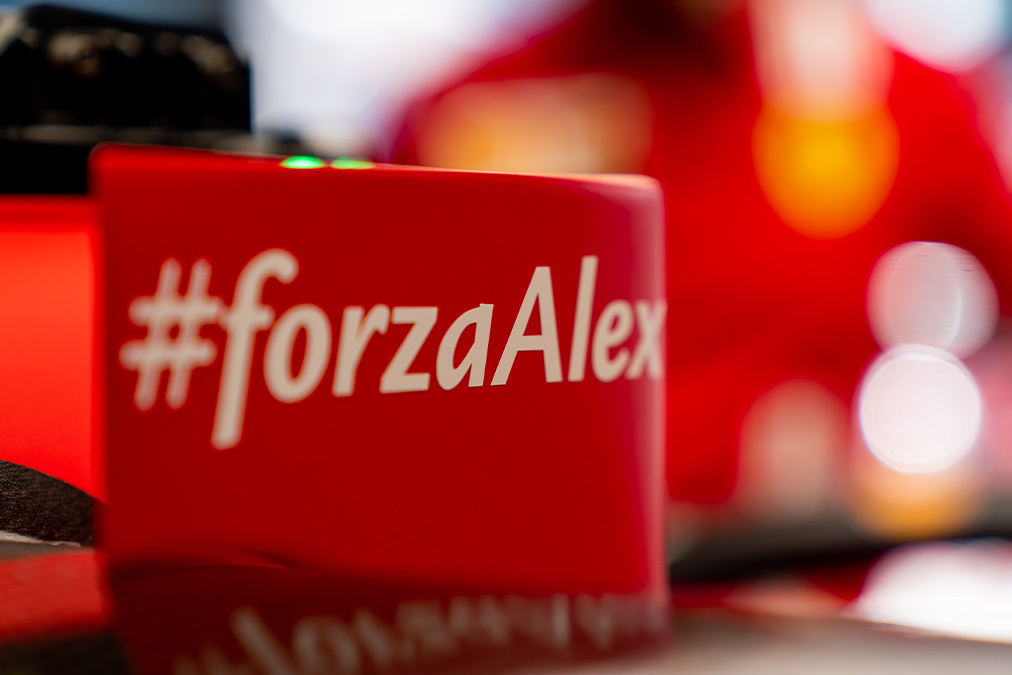 "There is a lot of progress," she commented. "Alex has more and more strength in the arms, that has increased a lot. And, other than in hospital where he was in bed a lot, Alex now spends most of the day in the wheel chair with us. He just rests a bit in the afternoon after lunch.
"You still can't predict how his recovery will further develop. It is still a long and challenging way that Alex tackles with a lot of fighting spirit.
"It is a big help for him and us that we receive so much support on this way, not only from the doctors and therapists that intensively work with him. Our friends are always there for us.
"We are very grateful to everyone for that and for so much more because these strong ties give us additional energy.
"This also goes for the continued sympathy we receive from racing drivers, fans and acquaintances from all over the world.
"We would like to express a big grazie to all who send their good thoughts and power to Alex. We wish everybody a merry Christmas and all the best for the new year."
Keep up to date with all the F1 news via Facebook and Twitter