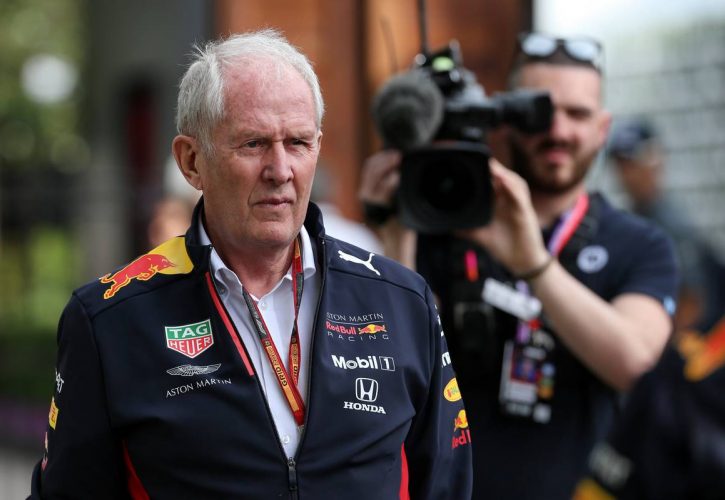 Red Bull motorsport Helmut Marko has taken aim once again at the lack of consistency displayed by the FIA stewards in 2021, insisting the on-track rules for F1 drivers need to be "more precise".
Last season's campaign was capped off in Abu Dhabi by the controversial call made by FIA race director Michael Masi in the closing stages of F1's title decider.
But while Red Bull and Max Verstappen luckily came out on top on that occasion, there were several decisions made earlier in the year by the stewards that went against the Milton Keynes-based outfit and its star driver.
But even considering the calls made against Red Bull's rivals, Marko insists the stewards' decisions lacked consistency overall, and the Austrian has urged the FIA to implement changes under the guidance of its new president, Mohammed Ben Sulayem.
"We have a new FIA president, and what I have heard from him so far sounds good," Marko told Austrian broadcaster ServusTV earlier this week.
"He wants to innovate, and I think we should think about the motto that Niki Lauda came up with: 'Let them race'. That has to be the starting point."
"There is no consistency to be seen in the decisions and therefore we get the feeling that it all looks random," he explained.
"The rules need to be more precise, but the stewards also need to express themselves more clearly and make better decisions.
"We need to know that if we do this or that, we will get this or that penalty. Not this one time and that one time again."
After the contentious events that marked F1's season finale at Yas Marina, Mercedes boss Toto Wolff suggested that all in-race radio communications between a team's pitwall and race control should be restricted to one specific team member.
"Just imagine, Masi sometimes only has seconds, maybe 10 or so, to make decisions," Marko argued.
"The team manager should actually take messages from team bosses and pass them on to the race director, because he should be free to decide.
"The race director should not have anyone nagging at his head and a decision should be made without anyone being able to influence the decision.
"Then I believe that all the incidents, which mainly affected us at Red Bull, but also other teams like Mercedes, can be avoided."
Keep up to date with all the F1 news via Facebook and Twitter