Damon Hill doubts that Lewis Hamilton is set to retire from F1, as the 1996 F1 world champion is convinced that the prospect of winning a historic eighth title is "just too tempting" for the Mercedes driver.
Last month's Abu Dhabi Grand Prix that handed the 2021 title to Max Verstappen in controversial circumstances left Hamilton thoroughly "disillusioned" and pondering his future according to Mercedes team boss Toto Wolff.
While everyone waits for Hamilton to break his gripping silence and confirm his presence on the grid this year, Hill isn't among those that believe the Briton will walk away from the sport.
"He's getting to the end of his career, it may be many years or not, but he's got a lot in the bank," Hill told Sky F1. "He might just think 'I've done all I can do'.
"But I'm sure that an eighth title is just too tempting, I'm sure he'll want to come back, have it and lay all of this to rest.
"I think Lewis Hamilton fans feel very aggrieved because the way the decision went disadvantaged them and they felt robbed. There's a lot of ill feeling.
"In the Dutch camp, they're happy with the result but was it a satisfactory way of deciding a championship? You have to say it was unsatisfactory."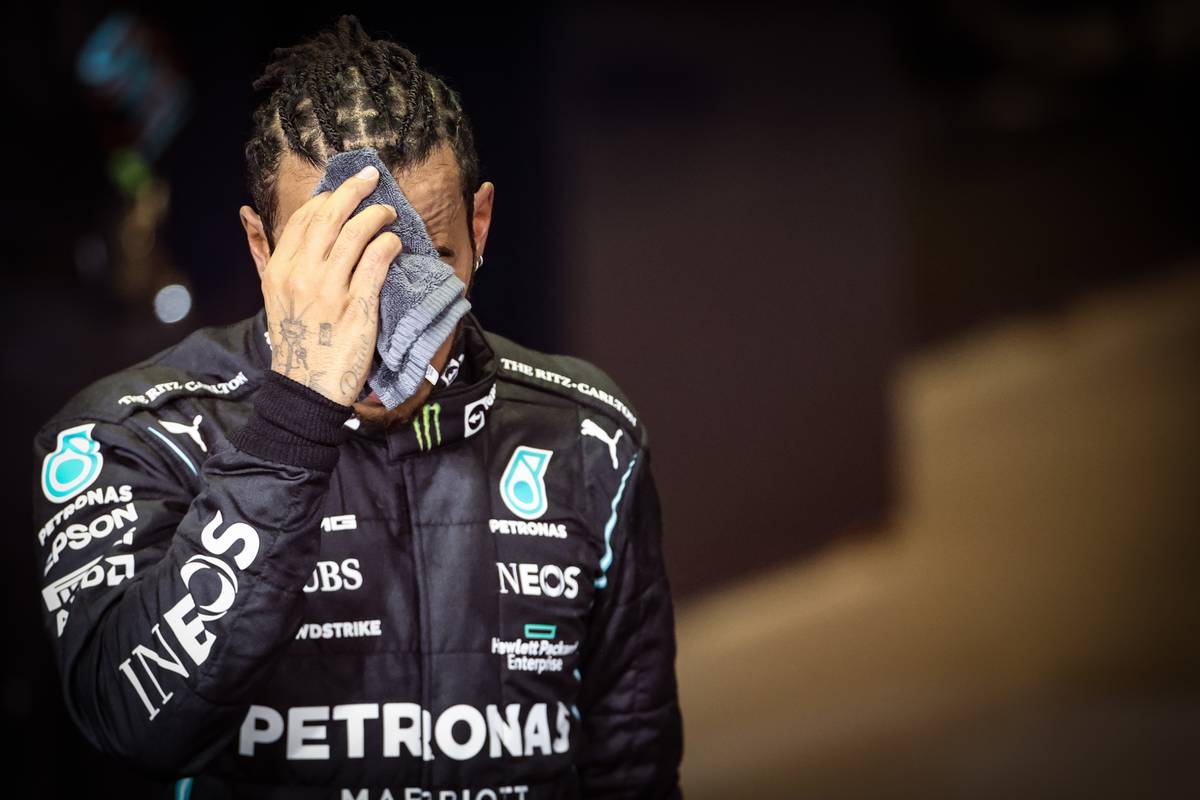 Martin Brundle, Hill's Sky F1 colleague, is even more convinced that Hamilton will report for duty when pre-season testing kicks off next month in Barcelona.
"Absolutely not, I don't buy any of it to be honest," Brundle said.
"I'm sure Toto has been asked by Lewis, 'what are you doing about this?'
"But Formula 1 is fantastically successful for the Mercedes-Benz brand, while Lewis is 37 years old and we know he's driving at his peak, incredibly determined and competitive.
"He'll be back."
However, Hill won't deny that the last month's title decider has put FIA race director Michael Masi - who has been accused by Hamilton himself of "manipulating" the race's epilogue - in the hot seat.
"Manipulated is a very strong word, I think it was in some sense manipulated, because Michael Masi, the Race Director, was under pressure to allow this exciting race to happen between two drivers," commented Hill.
"I think he caved in to pressure from both sides. Possibly more from the attempt to let Max come through the field. That's why he allowed only the cars between Max and Lewis to unlap themselves."
Gallery: The beautiful wives and girlfriends of F1 drivers
Keep up to date with all the F1 news via Facebook and Twitter