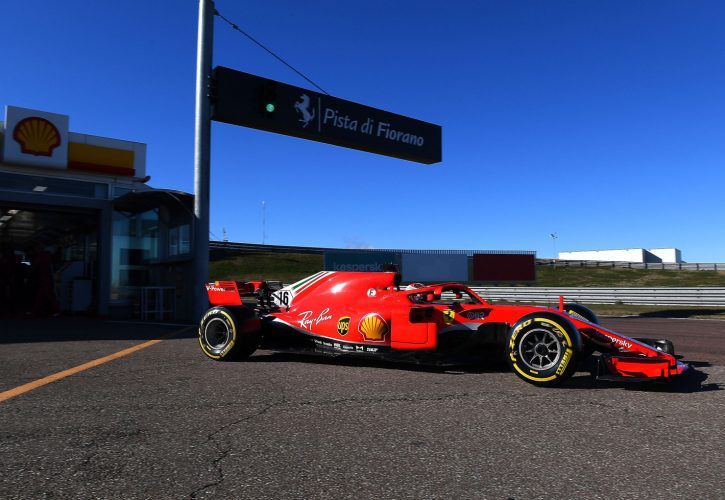 Ferrari has been forced to revert to its 2018-spec car for this week's private test at Fiorano following a confusion over Formula 1's current sporting rules.
The Scuderia is scheduled to run Charles Leclerc, Carlos Sainz and test driver Robert Shwartzman in a four-day test to warm-up its drivers and crews to the 2022 season.
The team had planned to roll out last year's SF21 before it was informed by the FIA that using last year's car would represent a breach of F1's current sporting regulations.
Indeed, teams are prohibited from conducting private tests with a car "designed and built in order to comply with the Formula 1 Technical Regulations of the championship, or those of the preceding year's or the following year's championships."
However, Ferrari had assigned its 2021 SF21 to the test based on its belief that an agreement in principle existed with the FIA to allow teams to use in private tests their previous season's design given the significant regulation overhaul that has been introduced this year.
But the amendment has yet to be formally written into F1's current sporting rules. In the interim, Ferrari has asked for clarity from the FIA on the matter.
"This morning, the test programme which Scuderia Ferrari was due to carry out, starting today at the Fiorano track, has been changed," Ferrari said in a statement released on Tuesday.
"While awaiting an update from the FIA as to how rules relating to 'Test Previous Cars', which establish the criteria for which cars can be used in this type of test, are being applied for 2022, the decision has been taken to use a 2018 SF71H car.
"Further details on the test programme will follow later."
Gallery: The beautiful wives and girlfriends of F1 drivers
Keep up to date with all the F1 news via Facebook and Twitter