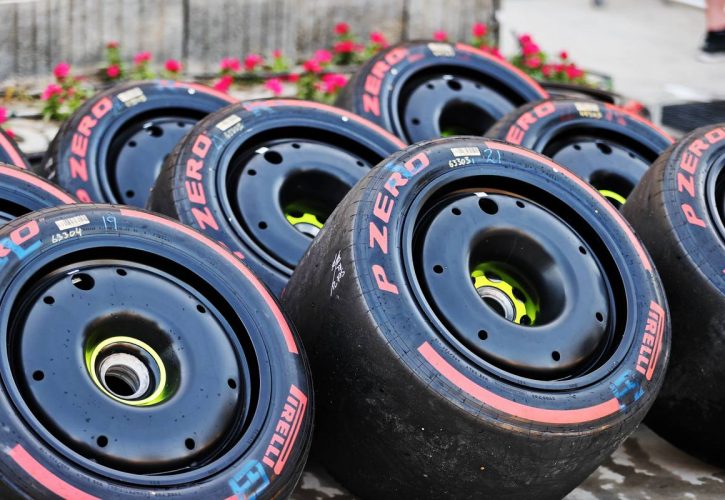 Pirelli will skip a step in its range of compounds for next weekend's Australian Grand Prix, an unusual tyre nomination representing one of several unknown factors facing F1 teams in Melbourne.
Pirelli has assigned its hard C2, medium C3 and soft C5 compounds for Albert Park, with the latter rubber making its race debut in 2022.
Pirelli F1 boss Mario Isola explains why the tyre supplier chose Melbourne to experiment with a non-continuous selection of compounds.
"We decided to opt for the step in the compound nominations because we noticed that there was a relatively small performance gap between the C3 and C4 compounds during development testing," commented Isola.
"We believe that Albert Park – with its new asphalt and layout – is a good place to try out this option."
But a few other uncharted areas await teams in Melbourne compared to previous events at Albert Park, such as a street track that features a few revisions, or running for the first time at the venue with F1's new-generation cars and 18-inch wheels.
"Compared to previous occasions, and with the drivers not having raced there for two seasons, this year there are a few unknowns to the Australian Grand Prix, said Isola.
"First of all the circuit layout has been heavily revised to improve overtaking and, as a result, there's also new asphalt that should be quite smooth.
"This means the track is likely to offer very low levels of grip at the start, with a high degree of evolution expected over the weekend and an extremely slippery surface if it rains.
"We will also head to Melbourne a couple of weeks later compared to previous seasons, when autumn has already started in the southern hemisphere, so conditions could be more variable.
"Last but not least, there is a completely new generation of cars and tyres that the drivers are still trying to learn about.
"All these factors mean that there will be a lot of work to do for teams and drivers in the free practice sessions."
Keep up to date with all the F1 news via Facebook and Twitter