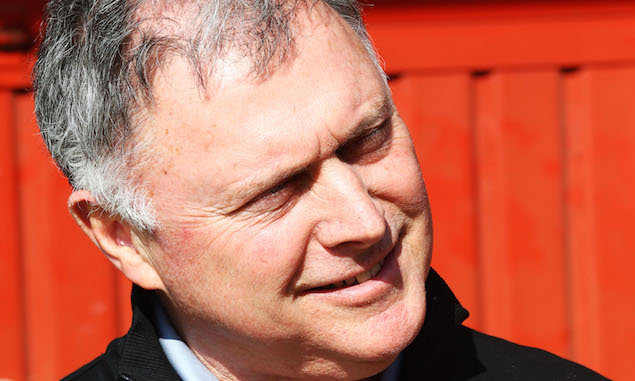 Manor racing director Dave Ryan has described his former team McLaren as "a sleeping giant" which he doesn't expect to fight for the whole of this season.
McLaren finished ninth in last year's constructors' championship with just 27 points, with only Manor - running its 2014 car with an old Ferrari power unit - below it in the standings. This year Manor is expecting to be much more competitive having secured a supply of Mercedes power units and agreed a technical partnership with Williams.
Ryan - who worked for McLaren for more than 30 years before being sacked by the team in 2009 - expects his former employers to move up the grid quickly this season.
"Let's be honest, McLaren is a bit of a sleeping giant at the moment," Ryan said. "They haven't had a good few years, and last year was particularly difficult I would say, but they've got the potential to get it right.
"Of course, if we can compete with them occasionally then it would be fantastic, but the reality of the situation is they ought to be at the front end of the grid.
"We don't underestimate anyone, and I certainly don't underestimate them. They have some incredible people, some unbelievable resource. They're hurting, but if they get it right they will be right back up at the sharp end.
"Of course, I don't want them to get it right. I'd be quite happy in our situation for them to struggle a bit. The reality of it is, though, it's not going to happen.
"They've a huge number of very clever people. It's a question of when, not if."
An encouraging start to pre-season testing for McLaren gave way to a frustrating final two days which were hit by reliability issues, causing Fernando Alonso to complete just three laps on Thursday.
McLaren explains 'relatively minor' cause of final day problem
REPORT: Raikkonen fastest as McLaren completes just three laps
Keep up to date with all the F1 news via Facebook and Twitter