Max Verstappen lapping seven-time world champion Lewis Hamilton in Sunday's Emilia Romagna Grand Prix was just another reminder of the performance abyss that currently separates Mercedes from Red Bull.
But the event was neither a surprise for Verstappen nor one that delighted the reigning world champion.
"It is what its is," said the Dutchman. "They've been slow all year so it's not really a surprise."
Verstappen also refrained from taking a shot at his arch-rival in the championship, Ferrari's Charles Leclerc who threw away a podium finish just ten laps from the checkered flag when he spun off at Imola's Variante Alta and was forced to pit for a new front wing.
"The mistake is easily done because he was pushing hard to try and fight Checo but it is painful," said Verstappen.
"I think he knows that himself, he doesn't need to hear it from anyone in here.
"But still it is such a long championship and yes we gained a lot of points so it is not great [for him] but he cannot change it now and he didn't do it on purpose."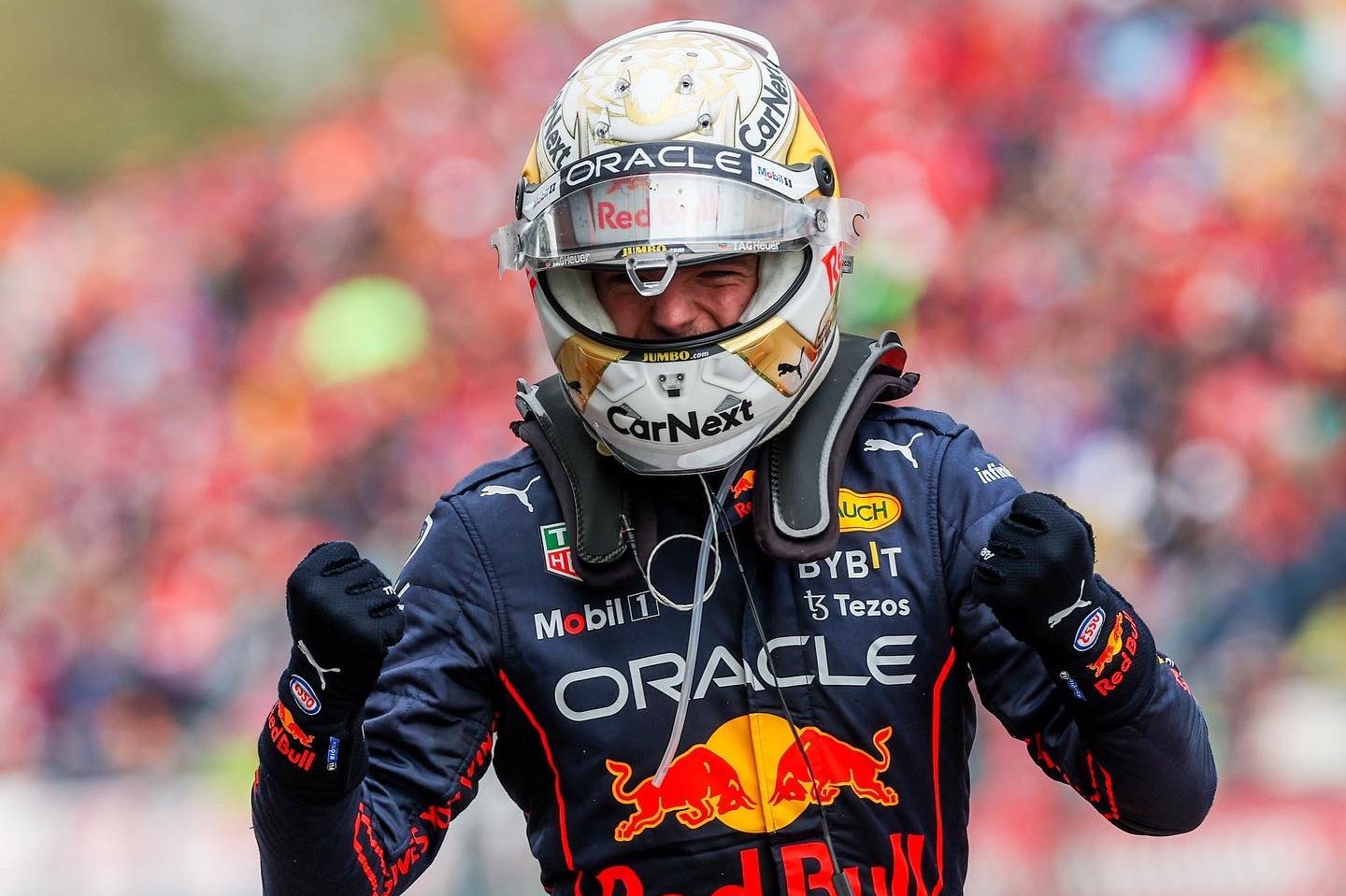 Verstappen's 34-point haul in Italy has pushed the Red Bull charger up to second in the Drivers' standings, 27 points behind Leclerc, and revived his title ambitions.
But the 24-year-old admitted to being surprised by Red Bull's superior pace relative to Ferrari on the latter's home track.
"Melbourne wasn't great for us and the start of the season in general wasn't amazing," he said. "So we needed a good weekend.
"I didn't expect it to be like this, but of course, when you have a weekend, at the end of the day, like this, that's incredible. A one-two for the team and also maximum points scored."
"The way we handled the race, we didn't make any mistakes, the team made the right calls with switching from the intermediates to the slicks and from then on just controlled the race.
"It might look easy on the TV but we still have to be focused, avoid the backmarkers as it is easy to go off-line or to lock up or go over a wet patch and go over the track.
"So we managed that and the car was handling really well, we saw that yesterday with the sprint qualifying, we had good pace in the car."
Keep up to date with all the F1 news via Facebook and Twitter