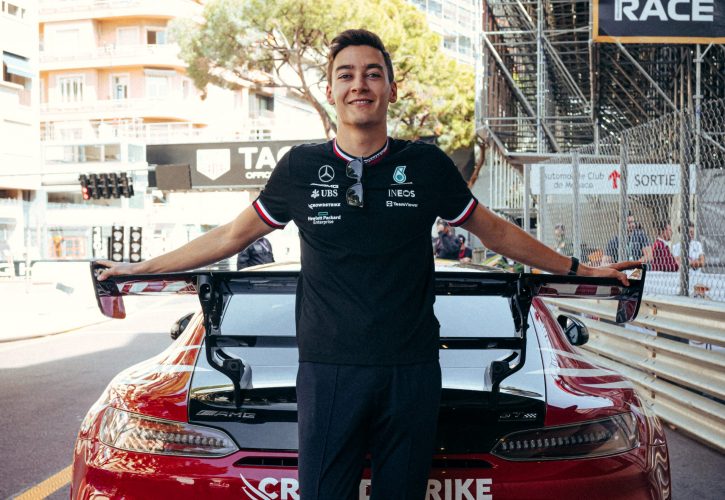 George Russell feels that he has made the most of his first seven races this season with Mercedes given the pace of the Brackley squad's car.
Since the opening round of the 2022 F1 campaign in Bahrain, Russell has scored in every race and never finished outside of the top five, with his podium in Melbourne representing his best result year-to-date.
In the process, Russell has also outscored Mercedes teammate Lewis Hamilton in the Drivers' standings 84 points to 50.
Although the Briton had set his sights on winning his first Grand Prix within the first few races of 2022, the troubles that impacted Mercedes new-generation car from the outset have delayed that personal milestone.
"I think if you told me prior to the season that we'd be seven races in and I wouldn't have a victory to my name, I would have definitely been a bit disappointed with that," said Russell, quoted by Motorsport Week.
"But I think given the pace of the car and given where we've been as a team, I've been reasonably pleased with how I've performed.
"I think the results have been maximised. I don't see many races where we could have achieved better results."
Read also:
While he has so far made the most of his races with Mercedes, Russell knows that he is nowhere near where he ambitions to be relative to his rivals and to his own personal objectives in F1.
"You are constantly striving for more when you understand the car more, the tyres more," he said
"And you know, I want to fight for this championship, and when we've got to go against the likes of Max [Verstappen] at Red Bull and obviously Charles [Leclerc] is doing an extra extremely good job at the moment with Ferrari.
"But as a team, we just need to keep on pushing, I need to keep on pushing personally. So, more to come."
Keep up to date with all the F1 news via Facebook and Twitter