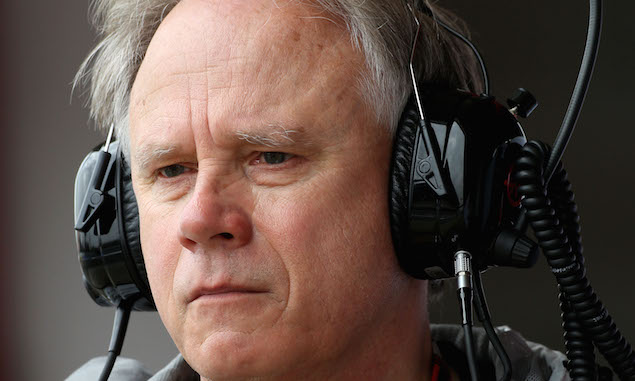 Gene Haas admits he "was kind of naive" about how complex a modern F1 car is amid troubles for the new team during pre-season testing.
Haas endured a difficult opening two days of the final test as Esteban Gutierrez completed a total of just 24 laps in the VF-16. Speaking before a more productive day for Romain Grosjean - though the Frenchman twice went off on Thursday - Haas said the problems the team has been facing is helping him understand the full extent of the challenge of racing in F1.
"This isn't North Carolina, I've come to realise that," Haas said. "The complexity of the cars and the engines and what they're doing with them is way beyond anything I ever expected. I think the technical aspects of these cars is fascinating, I think the engineers - especially the engineers that are working them and designing them - it's a real challenge to get these cars to do that. So I think it's a challenge on the one hand.
"On the other hand, I don't think the fans really understand how complex it is. Even I didn't know. I was kind of naive too about what goes in to make one of these cars run.
"A simple thing like brakes, you can't just go out there and stop on your brakes. You have to basically heat up your brakes to the exact right temperature to get them to work and if they're not at the right temperature they won't work. If you don't do that right you can actually overheat them and theres all sorts of catastrophic things that can happen if you don't do it perfectly."
And Haas says he learning just how difficult the cars are to run and why it is so hard for new teams to immediately be competitive.
"You are going to stumble. This is a very complex process, it's a very complex car, it's a complex way to race cars. Right now it's a little bit overwhelming, to be honest with you."
However, the American says he sees no better way to learn quickly than taking on the task of entering as a new team.
"We jumped in. We jumped in with both feet without fully understanding it but I'm not sure how else you learn by unless you kind of jump in and test the waters. So I think if people were expecting us to go out in the first few races and suddenly compete with the big boys I think that wasn't realistic."
Follow live coverage and timing from pre-season testing here
Keep up to date with all the F1 news via Facebook and Twitter