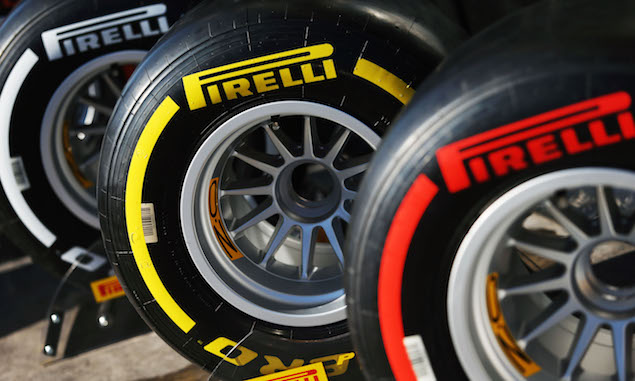 The inaugural race in Azerbaijan - known as the Grand Prix of Europe - will see the medium, soft and supersoft tyres provided by Pirelli.
Teams have three tyre compounds from which to choose from as part of new regulations in 2016, designed to open up wider strategy options for each driver. Flyaway races - outside of Europe - require teams to make their choices 14 weeks before the grand prix, whereas European selections must be made eight weeks in advance.
Pirelli nominates three compounds and then three mandatory sets each team must have. Those sets comprise the softest compound which must be used in Q3 - in Baku's case the supersoft - and also two sets for the race of which only one has to be used Pirelli has picked one set of the medium and one set of the soft compound as each team's mandatory race allocation.
Aside from the three mandatory sets, teams are allowed complete freedom to choose the other ten sets for the race weekend from the compounds nominated.
While Pirelli has a new ultrasoft compound available for street circuits this year it has opted not to nominate it for the new venue in Baku. The ultrasoft has already been announced as an option for Canada, while it will debut in Monaco although European selections have yet to be made.
Follow live coverage and timing from pre-season testing here
Keep up to date with all the F1 news via Facebook and Twitter