Lando Norris is keeping his expectations in check for Sunday's Brazilian Grand Prix after enduring a difficult Sprint event that yielded a P7 finish for the McLaren driver.
On Friday, Norris was still feeling a bit weak after suffering from food poisoning earlier in the week, but the Briton nevertheless delivered a strong fourth-place performance in qualifying.
But Norris was unable to hold his own in Saturday's 24-lap Sprint, ruing a lack of grip that saw him drift down to P8 before he managed to gain a position to the detriment of Haas' Kevin Magnussen and finish seventh.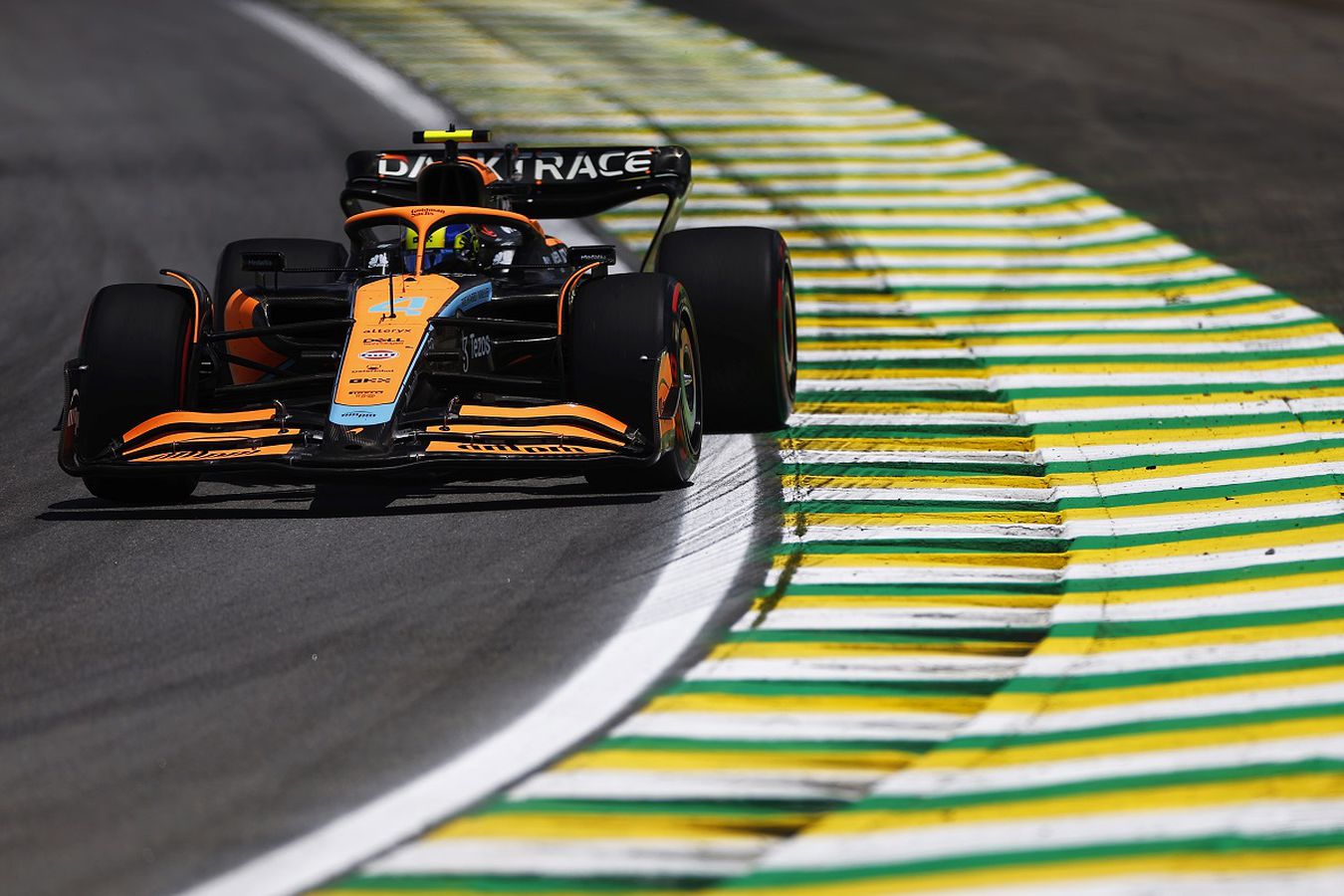 "No chance to compete with the other guys," Norris told F1.com. "They're so much faster than us, even on Lap 1 so [it was] tough.
"But our main objective was to try and pass Magnussen and that's what we did so I'm happy.
"The car felt terrible, but I feel like everyone thought that today, just low grip, hot track temperature. So difficult, but we got some points. Better than nothing so I'm happy."
Norris, who will start Sunday's race P6 courtesy of Carlos Sainz's grid demotion, admitted that he'll be hard pressed to improve on his Sprint result in the Brazilian Grand Prix.
"I don't expect a lot more than we have today. I think it was a good race.
"So remaining in the points and if we can get a double points finish, I know Daniel [Ricciardo] came through well, so if we can get into the points tomorrow, it could be a good day for us."
Ricciardo who had qualified a lowly 14th on Friday ended his Sprint race just outside the top ten, but at least the Aussie had thoroughly enjoyed his run to P11.
"I think first and foremost, it was fun," Ricciardo commented. "Apparently the race itself was exciting so not just my race but all the way through the field there were battles.
"I had some fun out there. I was happy with some moves I made, but then a little disappointed in some moves that got made on me. I did well but could have done some things better.
"I went forwards so I can't complain but I'll analyse tonight and will be critical of myself and just positioning the car better in some places in battle and try to hold on."
Keep up to date with all the F1 news via Facebook and Twitter