Toto Wolff says that Mercedes' difficult 2022 campaign was necessary to re-motivate the Brackley squad and to make it appreciate once again the value of winning.
Mercedes saved itself from a winless season in the nick of time thanks to George Russell's victory in the penultimate round of the season in Brazil.
But the achievement only served to underline a disconcerting track record and an incredible underperformance that have come in the wake of eight seasons of hegemonic domination by Mercedes in F1.
"I'm sure this difficult year was necessary to re-motivate and re-energise the organization," said a philosophical Wolff as he took stock of his team's troubled campaign.
"This has made us come back down to the ground, made us appreciate how it feels when you win."
However, Wolff's priority is now to make sure that Mercedes doesn't stay pinned down next season.
"We are looking at that and thinking we better be careful because a season has gone by, in a heartbeat, and we can't let that happen after next season and the next one," he cautioned.
To remind his crews of the place of infamy where the team spent most of its year - that dark space where they hope to never return - Wolff has ordered for its troubled W13 silver arrow, not to be taken out back and shot, but to be exposed in plain view for all to see in the reception hallway in Brackely.
"So every single day when we come in we know how difficult it can be," he said.
But looking ahead, Wolff knows that Mercedes has at its disposal all the tools it needs to return to the front.
"We are aware of that, the regulations changed and we got it wrong but all the other pillars are still in place," said the Austrian.
"I'm a glass half-empty guy and never believe the job we are doing is good enough. I am not sure at all whether we can bounce back to a position where we compete for championships.
"Because you need to acknowledge that the competition is strong but we will do everything in our power, everything to set our objectives high and try to reach them."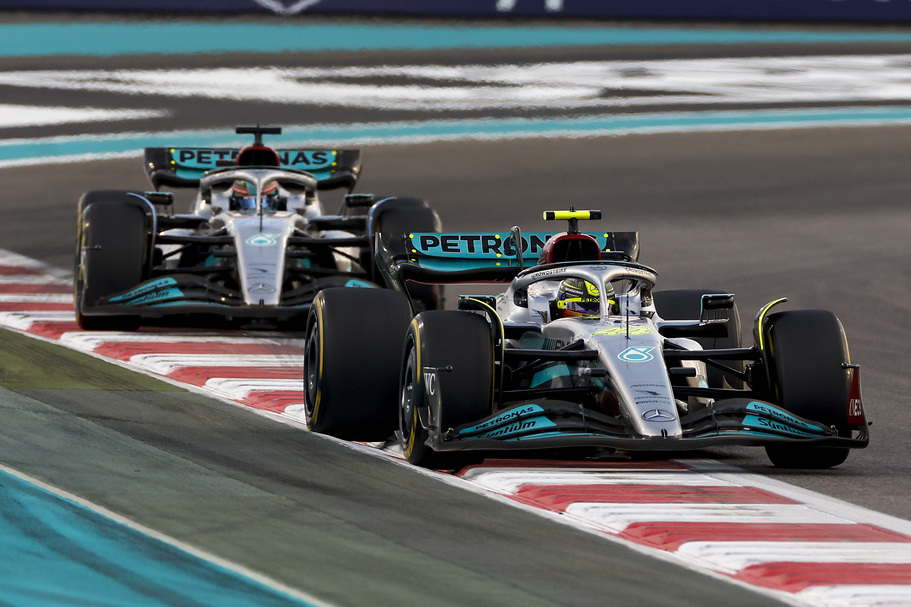 However, Wolff insists Mercedes will head into 2023 still in catch-up mode relative to its main rivals Red Bull and Ferrari. He elaborated on the reasons why.
"We lost many months of development because we had to solve the porpoising problem before being able to add performance back on to the car because whatever we added in terms of downforce went nowhere, the drivers couldn't feel it," he explained.
"It became even more unpredictable and the bouncing got worse. So considering a six-month delay putting performance on the car will be tremendously difficult to catch up against Ferrari and Red Bull.
"And we have started the 100m sprint 10m behind everyone so we just have to run faster and this organisation has all that's needed to run faster."
Keep up to date with all the F1 news via Facebook and Twitter