Damon Hill believes F1 retiree Sebastian Vettel will return to the sport "in some capacity" in the future, after enjoying some space and perspective in his everyday life.
Last Sunday evening in Abu Dhabi, after fifteen years at the pinnacle of motorsport during which he collected 53 wins and four world titles in F1, Vettel sailed off into the sunset and towards a well-deserved retirement.
Vettel concluded an emotional weekend of celebrations, tributes and send offs with a worthy drive to P10 onboard his Aston Martin AMR22, the 35-year-old snatching the final championship point of his career.
The German says he hasn't given much thought about how he plans to spend his time outside of the fast lane, except that there will be a lot more family activities filling up his days.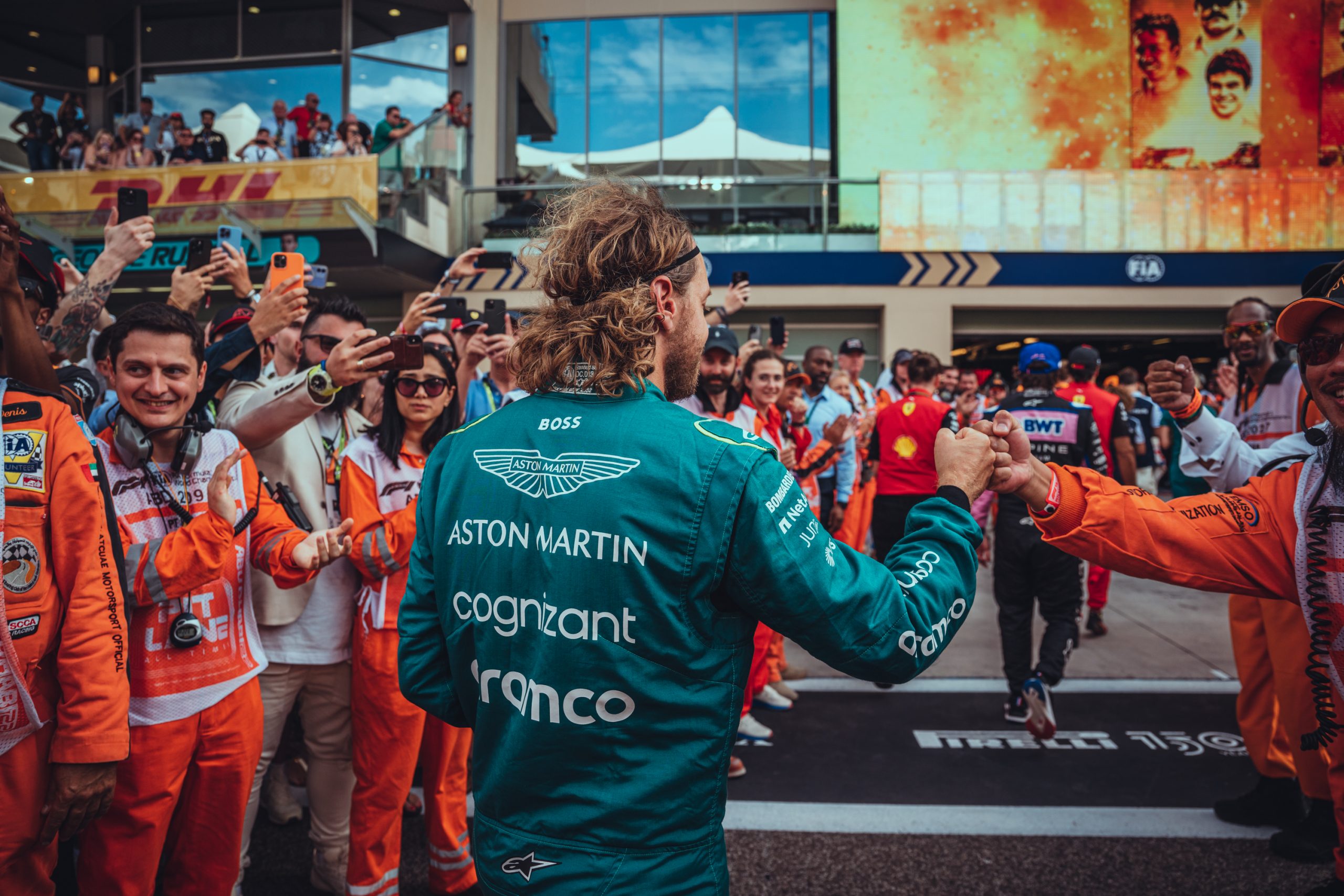 Last week, Lewis Hamilton reckoned that his former arch-rival would be back at some begging for more. Hill partially agrees with the seven-time world champion but doubts that Vettel's potential return to the F1 paddock would involve getting back behind an F1 car.
"We haven't seen the last of him," Hill told the F1 Nation podcast.
"He'll be back in Formula 1 in some capacity, because we're interested in him. He has been a huge part of this sport, so he will be back to contribute in some way," said Hill.
"But I think he probably needs a bit of space and perspective. That certainly was my experience, anyway."
Read also:
Regardless of what F1 may have in store for Vettel down the road, if he does come back it will be with an entirely different sense of perspective according to Hill.
"It's blinding, this sport," said the 1996 F1 World Champion. "You see the world from the paddock, from the grid, from your cockpit.
"To be able to stand back from all of that and see Formula 1 in the context of everything that's happening in the world – Formula 1 will never look small, but it's not the dominant story in the world.
"And I think that's where someone like Seb, he can't help but know that there's something else going on, that you can't control the world in Formula 1.
"It's limited in what it can do, to solve all the world's problems."
In any case, F1's most recent retiree will wake up at the start of next year a totally free man.
"He will be able to wake up at the start of 2023 and make his own schedule, which is liberating but also quite scary," Hill added.
"He's very young. I stopped when I was 40. How old is he? 35, so still very, very young, really."
Keep up to date with all the F1 news via Facebook and Twitter