Romain Grosjean finds it "funny" that most US fans only remember him for his fiery crash in Bahrain in 2020 and have no knowledge of his track record in Formula 1.
In the wake of his miraculous escape from the massive inferno and wreck that occurred on the opening lap of the Bahrain Grand Prix, the Frenchman not only survived to fight another day, he has established himself as a leading contender in the NTT IndyCar Series.
Grosjean has long put the terrifying moment in the rear-view mirror, but the global exposure generated by the incredible images of him emerging from the blaze relatively unscathed certainly boosted his notoriety.
However, the 179 Grand Prix starts and 10 podiums that preceded that near-fatal moment remain unknown to many. But that doesn't bother the Andretti Autosport charger.
"No, I don't care. It's part of my career; it's part of my life," he told GQ Magazine.
"Especially in the U.S., because the audience is very new to Formula 1, a lot of people remember that accident, and they have never seen my podiums back in 2012 and 2013.
"I almost won three races in Formula 1, and it never really happened for outside reasons. But it's quite funny.
"I met some people that know of me since the Lotus days in Formula 1 and say they've been watching it all. And I watch a lot of younger people, younger audience, they have only seen Drive to Survive on Netflix. So they talk about Guenther Steiner and ask how he is in real life, and of course the accident.
"But I think the accident, it's one of those things that kind of marked the world. It was pretty much on every TV you could switch on. It was very impressive.
"That's the way I see that: "phoenix." It's the rise from something bad. It's not necessarily related to the fire, but it's how you can rise from something that could destroy you but use it in a positive way and rise from there."
"So yeah, the crash is definitely part of my career, part of my life," he added. "And I've got the scar from my left hand that's going to be here forever.
"So it's a good reminder that's here, but it's just not that. It's a bit more than that. And I see it as just part of my journey, like any podium. It's just something crazy, but turned out to be good."
Grosjean has moved full-time to America to better fulfil his commitment to IndyCar. On the sporting front, the former Haas driver has so far collected three podiums in IndyCar.
But beyond his results on the track, the Frenchman is certainly more appreciative of life on earth since his Bahrain ill fortune.
"I just think you enjoy life better after, because you were supposed to lose it, you realize that it can be gone any time. And you just become much more… carpe diem," he said.
"And for me, that's why I say it was a positive experience. It sounds a bit crazy, but life is just more beautiful since then.
Welcome onboard, captain Phoenix taking you for a ride https://t.co/9OhEIfeYiH

— Romain Grosjean (@RGrosjean) February 3, 2023
"Life is here to be lived. And if you want nothing to happen to you, you just stay home and you don't do anything. And that's not the way I see life.
"I'd rather live it at 300 kilometers an hour. Enjoy everything I can. Flying airplanes, driving race cars. Having fun, rather than just trying to say, 'Oh, this could be dangerous. I'm going to stay home. I'm going to protect myself'.
"It's just the way I see it. I think if I want to be happy, I'll just need to be able to experience those things and have those sensations.
"So that's what I see. It's all the trouble that you had before, that traffic jam or delayed plane or stuff like that you would moan about.
"That now you're like, 'Well, if I was dead I wouldn't be here'. So it's not such a big deal. And I think that's why you see the biggest difference."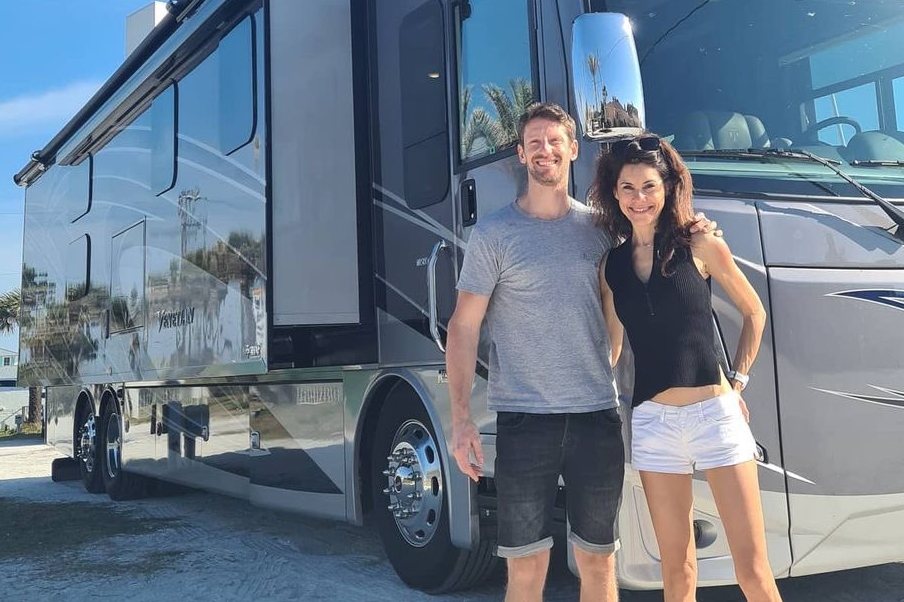 Keep up to date with all the F1 news via Facebook and Twitter