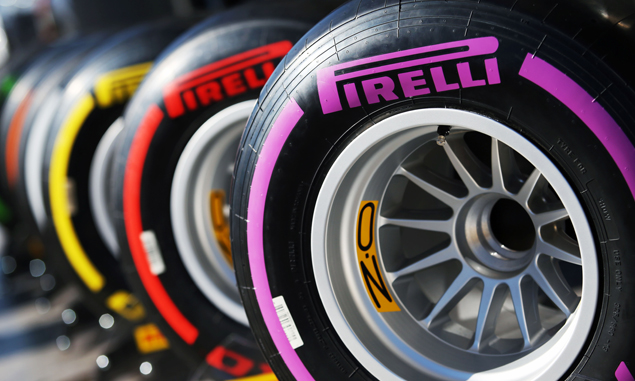 Formula One official supplier Pirelli has released an animated video in an effort to explain the revised tyre regulations that have been introduced in 2016.
The new rules were devised to offer teams and drivers greater freedom and scope in terms of tyre strategy. For each race weekend, Pirelli selects three compounds, with the softest one required to be used in Q3 – the final phase of qualifying – and at least one of two compounds nominated mandatory for the grand prix.
The Italian company has also launched a new ultrasoft tyre designed for street circuits and other low-grip tracks. The purple-marked compound has already been selected for the Canadian Grand Prix, though it is expected to make its debut in Monaco.
As a result, Pirelli effectively picks three sets of dry-weather tyres but teams are then free to choose the remaining 10 they will use during the event. Wet tyre regulations don't change, which means each car's full race weekend allocation still includes three sets of full-wets and four of intermediates.
What's more, teams have to make their selection known 14 weeks prior to flyaway races, and eight before a European race. Finally, should a team fail to select its tyres on schedule, Pirelli will make the choice on its behalf.
Pirelli has repeatedly allayed fears of greater confusion due to the revamped regulations. Hopefully its latest effort will help F1 fans get on top of the new rules.
2016 F1 season: Chris Medland's Team-by-team preview
F1i Classic: Melbourne 2002 - Mark Webber's dream debut
Keep up to date with all the F1 news via Facebook and Twitter