In the wake of suggestions that Sebastian Vettel could return to F1 in a management role with Red Bull, Helmut Marko doubts the four-time world champion is ready "to work more for less pay".
On Thursday of this week, Marko will celebrate his 80th birthday. While the Austrian has given no indication that he intends on relinquishing his role as Red Bull's motorsport boss, Vettel is often mentioned as an ideal candidate to succeed the latter.
"We may well see a surprise comeback of Sebastian Vettel this year, but it won't be as a driver," commented Sky F1's Ted Kravitz.
"I kind of think he will come back to Red Bull. I think he will replace Helmut Marko, that is more likely. As the sort of motorsport advisor."
At AlphaTauri, Yuki Tsunoda also sees Vettel as Marko's ideal successor.
"That would be really interesting to see how Sebastian would be as a team manager," the Japanese driver said.
"He can be anything. For example, what Helmut Marko is doing now with Red Bull juniors.
"I think Sebastian would also be very good at taking care of Red Bull juniors because he's one of the most successful drivers in Formula 1."
Read also:
Tsunoda remembers how an assertive Vettel would speak out on relevant points during driver briefings.
"I can tell from all the race briefings from last year before qualifying, he always said the points where we have to improve in terms of track, the kerb or something like that," he added.
"He was the first guy to raise his hands, so I think Sebastian can be that guy."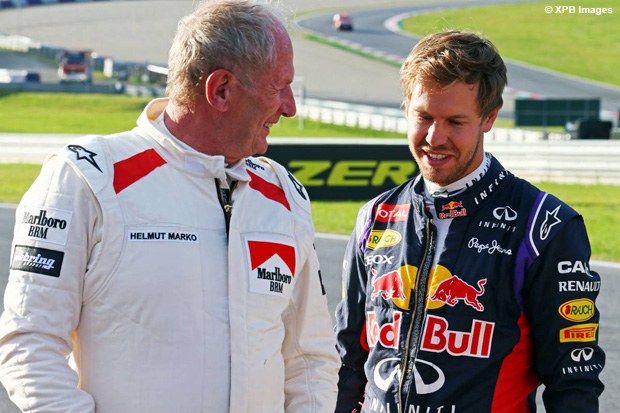 Vettel himself hasn't addressed the speculation, the German currently enjoying his time away from racing and a quiet life with his family.
As for the man he may well one day succeed, Marko suggested that the conjecture surrounding himself and Vettel is perhaps premature.
"We are still in contact," Marko explained to Blick.
"Seb is still in the self-discovery phase at the moment. I don't think he wants to travel to every race again and work more with significantly less pay!"
Last November, in the wake of the passing of Red Bull co-founder Dietrich Mateschitz, Marko said that he can retire at his will but admitted that his heart remains firmly entrenched in racing.
"I can step down from one day to the other, but the fire still burns," he said. "I generally don't worry about that. I'm independent, so I can leave the team at any time."
Keep up to date with all the F1 news via Facebook and Twitter