Aston Martin F1 boss Lawrence Stroll says his outfit's engine supply deal with Honda is "the final piece in the jigsaw" to establish Team Silverstone as a top team in Formula 1.
Aston Martin and Honda confirmed on Wednesday in Tokyo that they will join forces from 2026, when F1 introduces its next-generation power unit regulations.
Since rescuing the ailing Force India outfit in the summer of 2018, Stroll has tackled F1 with the same determination and flair that led to his massive success in the business world as a prominent investor in such well-known brands such as Tommy Hilfiger or Michael Kors.
After ensuring Racing Point's stature as a top midfield contender - and as a Grand Prix winner - Stroll embarked on building Team Silverstone into a force to be reckoned with in F1, overhauling the team's infrastructure by constructing a new state-of-the-art factory and hiring a team of high-profile engineers to carry the team forward.
Fernando Alonso's run of four podiums in five races this season is the first tangible sign that Stroll's vision is paying off.
After a long-standing relationship with Mercedes, Aston will unite with Honda which will provide the team with more engineering autonomy regarding the integration of the Japanese power unit into its designs.
"Aston Martin and Honda have a lot in common, including engineering excellence and a long-term commitment and passion to win," commented Stroll in Wednesday's press conference.
"Honda and its engineers are racers and love to develop its products in competition. Racing is part of its DNA and always has been. Racing is also a part of Aston Martin's DNA for the last 110 years and together, we will win.
"Aston Martin is the fastest growing team in the sport and on social media, tripling our fanbase in the last two years.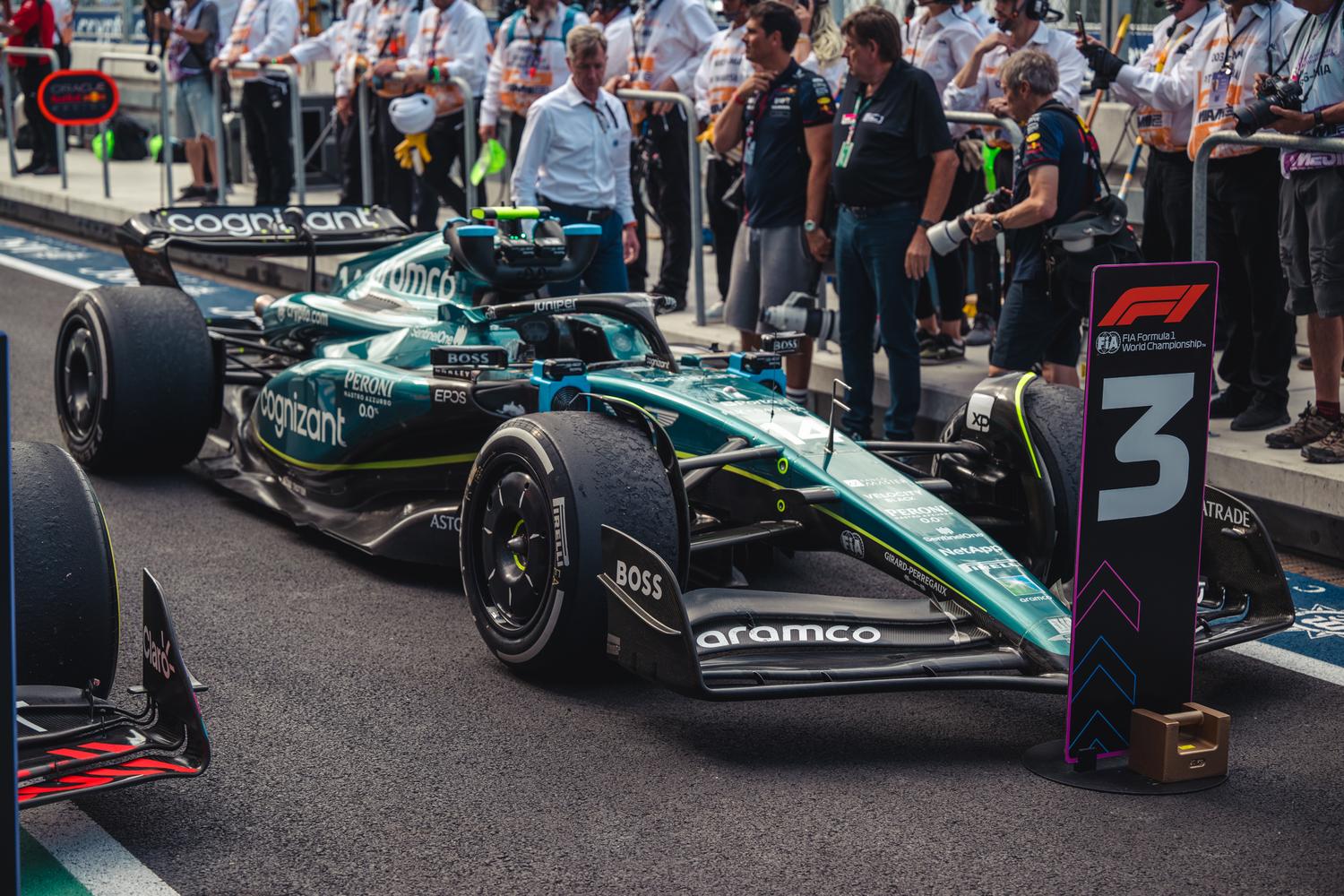 "Our partnership with Honda is the final piece in the jigsaw to establish Aston Martin as a top team capable of winning world titles.
"Combined with our new campus, we are giving the team all the tools it needs to win," added the 63-year-old billionaire.
"To establish Aston Martin at the very top of the sport, we need to exploit every single area of our technical package and now, a bespoke PU is the most important last step in that journey."
Keep up to date with all the F1 news via Facebook and Twitter